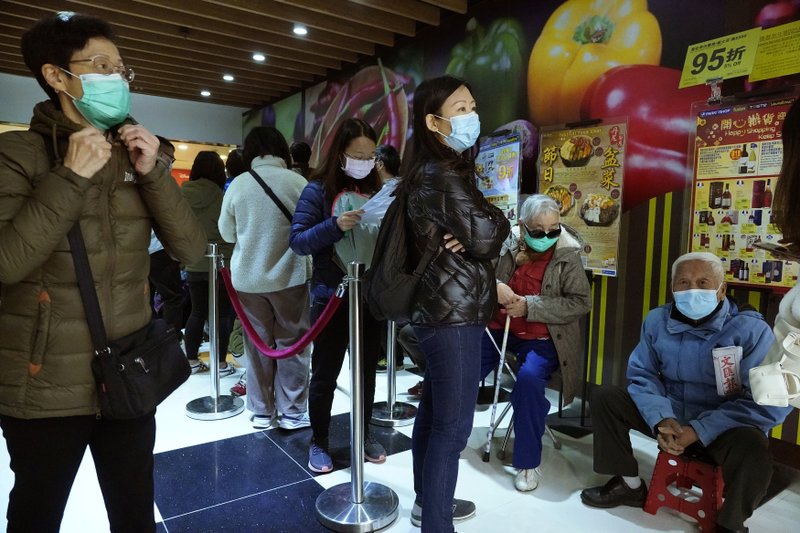 Egypt's Ministry of Health has denied any cases of coronavirus infections or suspected infections in Egypt, stressing that it is taking every precaution to prevent the spread of the Chinese virus, which has killed upwards of 170 people in mainland China so far and spread to over a dozen countries worldwide, including the United Arab Emirates, the first case of the virus in the Middle East.
Advisor to the Health Minister for Media Affairs Khaled Megahed underlined the readiness of all quarantine departments at Egypt's various airports and ports of entry. He added that all arrivals to Egypt from areas where the virus appeared will undergo a medical examination before being admitted in the country, as part of a precautionary plan developed by the ministry.
Workers at ports who are in constant contact with passengers are subjected as well to periodic health examinations, he said.
Egypt's Ministry of Health has also started issuing "health monitoring cards" to travelers arriving from China at the Cairo International Airport, the head of the Preventive Medicine Sector at Egypt's Ministry of Health Alaa Eid said on Monday, as China discourages its citizens from traveling abroad amid the ongoing outbreak.
The virus, which is believed to have originated in a wild game market in the Chinese city of Wuhan, has infected more in mainland China than the 2002-2004 SARS outbreak, according to a report from The Associated Press.
An official statement published by the Association of Egyptian Travel Agencies recently announced that Egypt had suspended all flights from or to China amid the outbreak, with the government in Beijing having closed off 17 cities and other international airlines suspending flights as well.
The statement added that all trips to Egypt's touristic spots booked by Chinese travelers, including the Red Sea resort areas of Hurghada and Sharm el-Sheikh, had been cancelled.
EgyptAir also adopted new measures in coordination with Egypt's Ministry of Health, the company stated on Tuesday, which include advising travelers to wear masks covering their mouth and nose and wash their hands with soap every two hours while on the plane, traveling, or at home.
The announcement also outlines measures to be taken for possible cases of the infection on EgyptAir international flights, with anyone suspected of being infected with the virus to be issued a separate meal and mask and asked to use a different bathroom.
Edited translation from Al-Masry Al-Youm