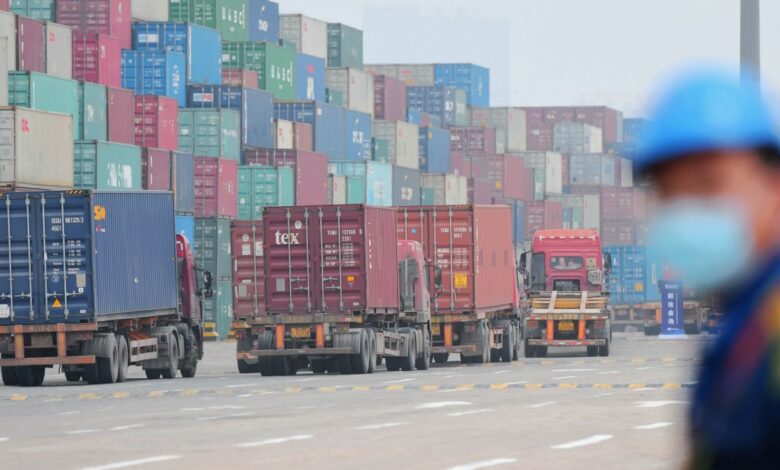 No Egyptian ports have been sold, Kamel al-Wazir, Minister of Transport has said in an official statement.
Egypt takes part in port management: with international companies to maximize revenues.
A large congestion has occurred in the ports, which has resulted in additional costs and large financial burdens, Wazir, said.
He went on by saying that millions of tons of goods had been dumped in the ports for years and needed dry ports, an advanced railway and a road network.
He continued, during an exclusive interview with the presenter Ahmed Moussa, on Sada al-Balad channel, that a surplus of one billion pounds from 15 ports enters the public budget annually.
Wazir said that a surplus of one billion dollars annually is expected in 2024 with the start of the ports through a new partnership.
He pointed out that ports are targeted to generate US$3 billion, which is a modest figure.
Wazir said that the Hutchon's contract stipulates at $10 per container exported, and double that amount for large containers.
The minister explained that Maersk International took advantage of Egypt's position on the global navigation map and is working in transit trade in East Port Said.