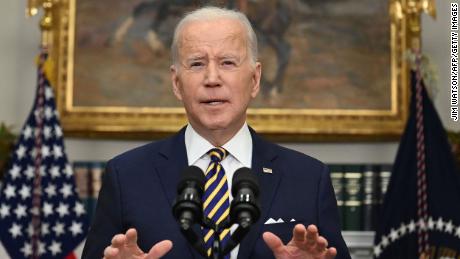 China's Commissioner for Foreign Security Affairs, Cheng Guoping, met with Russia's Ambassador to China, Andrey Denisov, on Thursday, according to China's Foreign Ministry.
In a short statement released on Friday morning, China's ​Ministry of Foreign Affairs said Cheng "briefed" Denisov on China's "Two Sessions Meetings" and "exchanged views on China-Russian relations, counter-terrorism and security cooperation."
There was no mention in the statement of Russia's war in Ukraine.
Some context: The meeting comes amid claims by senior US officials — including Secretary of State Antony Blinken — that Russia has asked China for military support and economic assistance for its invasion of Ukraine.
On Monday, a Western official and a US diplomat told CNN the US has information suggesting China has expressed some openness to
providing Russia with requested military and financial assistance as part of its war on Ukraine.
Both China and Russia have denied that Moscow asked for military assistance.
US President Joe Biden and Chinese President Xi Jinping will discuss Russia's invasion of Ukraine Friday, according to a White House statement Thursday.