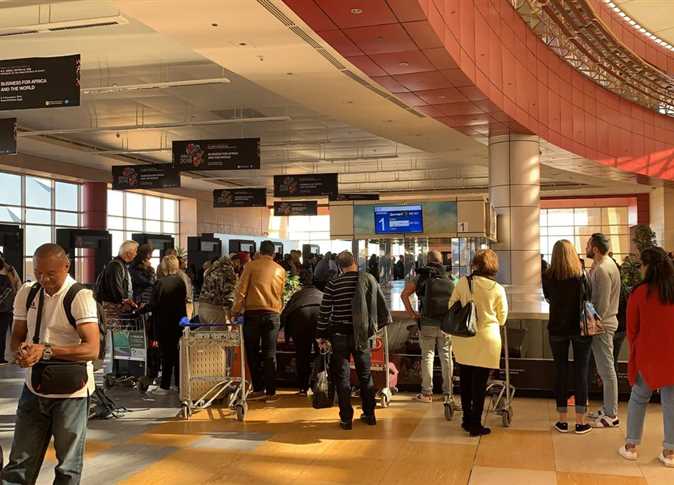 Britain's Ambassador to Cairo, Geoffrey Adams, hailed the precautionary measures Egypt has taken to resume tourism and assured there are no restrictions on traveling to Egypt from the UK.

The matter remains subject to general advice and suggestions set by his country's authorities, Adams said.
Egypt's Minister of Tourism and Antiquities Khaled al-Anany received Adams as part of efforts to communicate with countries exporting tourists to Egypt.
During their meeting, Anany reviewed the measures Egypt's government has taken to ensure the maximum protection for tourists, which has seen positive results since airports reopened on July 1.

The cities of Sharm el-Sheikh and Hurghada received more than 26,000 tourists from Ukraine, Belarus, Switzerland, Hungary and Serbia,without recording a single COVID-19 case either on arrival or return.
Direct flights used to run from Gatwick airport in the UK to Sharm el-Sheikh before the coronavirus outbreak in February at a rate of one flight per week.