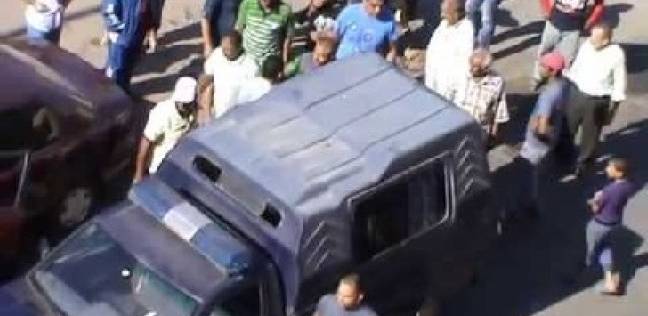 A non-commissioned police officer killed on Tuesday an employee in the consumer association of Monufiya governorate after a disagreement erupted between them on irrigation of agricultural land, in the city of Berket al-Sabae.
Chief of Monufiya Security Directorate Ahmed Osman received a notification from the criminal search department regarding the transferal of 53-year-old employee, Ashraf, to Central Berket al-Sabea Hospital after he was wounded, with a deep cut in the neck's blood vessels leading to his death.
The police arrested the non-commissioned officer, 47-year-old Saber, who claimed responsibility for the incident, saying he used "grass-cutting machinery" to kill the employee.
Saber claimed during the investigation that Ashraf attacked him, leading to a surface-wound injury on his face.
A police report regarding the incident was recorded and referred to the public prosecution to complete the investigation.
Edited translation from Al-Masry Al-Youm