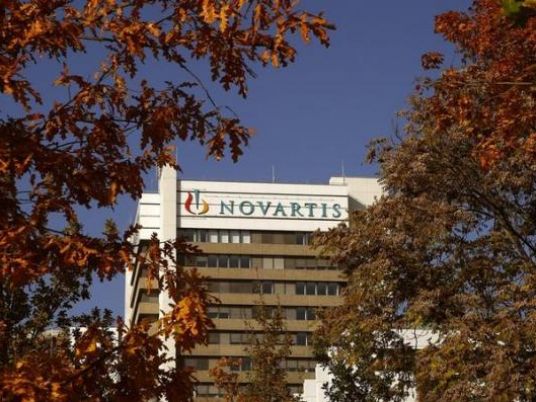 An anonymous whistleblower has accused Swiss drugmaker Novartis (NOVN.S) of paying bribes in Turkey through a consulting firm to secure business advantages worth an estimated US$85 million, according to a February 17 email seen by Reuters.
The alleged benefits, which Novartis confirmed it was investigating, included getting medicines added to lists, or formularies, of drugs approved for prescription in government-run hospitals, and avoiding price cuts in other countries by securing government approval to change the names of two drugs.
The anonymous sender's 5,000-word email to Novartis Chief Executive Joe Jimenez and Srikant Datar, chairman of its audit and compliance committee, said Novartis had paid Alp Aydin Consultancy the equivalent of $290,000 plus costs during 2013 and 2014, before the Turkish Social Security Institution (SSI) launched an investigation, leading the drugmaker to end the association.
Novartis, which said it was committed to the highest standards of ethical business conduct, confirmed Aydin had consulted for it in the past and no longer did so. The pharmaceutical giant also said it was investigating the allegations Aydin had passed on funds to Turkish healthcare officials, and that Novartis Turkey had hired relatives of high-prescribing doctors.
"We take any allegation of inappropriate behavior extremely seriously and investigate all allegations thoroughly. As a matter of policy we don't comment on such investigations even if the complainant decides to make them public," said company spokesman Eric Althoff.
Officials at the SSI and Aydin did not immediately respond to requests for comment.
Novartis' difficulties in Turkey highlight the problems faced by healthcare companies as anti-corruption authorities around the world investigate industry practices.
Last week Novartis agreed to pay more than $25 million to settle a US Securities and Exchange Commission (SEC) case over bribery in China.
China has been a particularly tricky market for Western drugmakers. In a high-profile corruption case, GlaxoSmithKline (GSK.L) was slapped with a record three billion yuan ($460 million) fine by a Chinese court in 2014.
Foreign corrupt practices act
The whistleblower email said Novartis had gained $20 million from Aydin's ability to have new drugs for multiple sclerosis, chronic lung disease and juvenile arthritis added to hospital formularies.
It also benefited from advantageous pricing decisions and a special import permit for a drug with an expired manufacturing certificate, the email said.
The biggest gain of $50 million, according to the whistleblower's email, came from Turkish officials allowing Novartis to rename its drugs Ilaris and Gilenya as Ibecta and Fingya. This meant they dropped out of international pricing comparisons, since such cross-referencing is based on commercial names.
Reuters could not independently confirm these benefits or the value attributed to them by the whistleblower.
The whistleblower said Novartis' activities had breached the US Foreign Corrupt Practices Act (FCPA), which bans US firms and those whose stock is traded in the United States, such as Novartis, from bribing government officials overseas.
"Novartis' use of the government relations consultant as well as other practices noted … violated the FCPA's anti-bribery, internal controls, and books and records provisions," the email said.
A US Department of Justice (DOJ) spokesman declined to speculate on the legality of these particular activities.
The sender, who asked for anonymity in the email to avoid retaliation, first emailed Jimenez on February 17 and re-sent the message on March 4, after failing to receive a reply. In a brief response to the sender on March 4, the Novartis CEO said: "We will investigate".
Turkey is currently the world's 18th largest pharmaceuticals market but is expected to rise to 15th spot by 2020, according to healthcare consultancy IMS.
Novartis also faces problems in South Korea, where its offices were visited by local authorities last month in relation to suspected bribery, while the US government is suing Novartis over 79,236 "sham" marketing events it says involved illegal kickbacks.
Novartis said it was cooperating with the South Korean authorities and could not comment further. In the ongoing US lawsuit, Novartis has complained that the government suddenly expanded the size of the case by highlighting thousands more events.
In the email sent to Novartis concerning Turkey, the author said that the information would be passed on to the DOJ and SEC. Both the DOJ and SEC declined to say if they had received it.
An SEC program provides cash incentives for whistleblowers to report corporate malpractice, including breaches of the FCPA.
($1 = 6.5065 Chinese yuan renminbi)