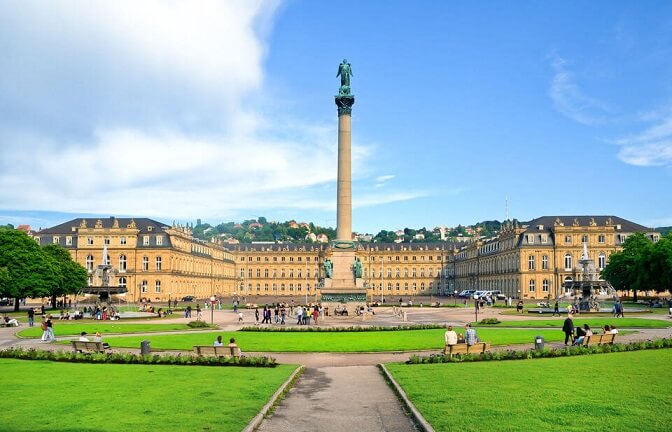 For years, Germany has been a top study abroad destination for Egyptian students. The country has noted a 77 percent increase in Egyptian students intending to graduate from German colleges and universities between 2016 and 2019.
Last year, around 38.7 percent of all Egyptian students in Germany received German Academic Exchange Service (DAAD) funding to pursue their higher education in the country, an Erudera.com press release reports. 
Data further revealed that in 2019, the German language proficiency among a group of 100 Egyptian students applying to study in Germany was as follows: 
15 students at A1/A2 level

69 students at B1/B2 level

16 students at C1/C2 level
The majority of international PhD candidates in Germany between 2009 and 2019 were from China (17 percent), followed by India with 7 percent, Iran with 6 percent, Italy with 5 percent, and Russia, Turkey, and Egypt with 3 percent.
In addition to Egypt, Syria, Nigeria, Sri Lanka, and Ghana hae also witnessed massive increases of international students intending to Graduate in Germany.
In contrast, over the same period Germany experienced a decrease in the number of students from the UAE, Gabon, and Moldavia.
In 2019, some 276,100 international students intended to graduate from German higher education institutions, marking a slight increase from the previous year (8 percent) and a whopping 72 percent increase of 72 percent over the last decade.
42 percent of students intending to graduate in Germany that same year were master's, while 41 percent were aiming for a bachelor's and 10 percent for a PhD.
Due to the COVID-19 pandemic last year, students everywhere pivoted to online education, including many Egyptian students in Germany. This switch was quite challenging for many, however, data revealed that most students seemed to embrace online learning.
According to a survey by Studying-in-Germany involving 2,324 potential international students, 74.7 percent said that they would consider getting an online German degree through distance learning programs, whereas 25.3 percent said that they would not.
Furthermore, 11.5 percent of international students in Germany said they would consider getting an online German degree because of the flexibility, 8.3 percent believe they are more practical and efficient, 9.7 percent said they are less costly, 67.7 percent agreed with all the previous points, whereas 2.8 percent ticked "other". 
Out of the remaining 25.3 percent of students who would not consider distance learning, a remarkable percentage of 44.2 percent believe that traditional classes are more efficient, 31.3 percent said they prefer campus life, 15 percent said they like traditional classes, 6.1 percent like socializing, while 3.4 have other reasons behind their preference. 
Erudera is the world's first education search platform backed by AI that allows students to find their ideal university based on a number of preferences and statistics.
Erudera's mission is to completely change the way students research their university and study program options using technology, make it easier for them to make decisions based on data and detailed information, and help more students make their dream of studying abroad a reality.