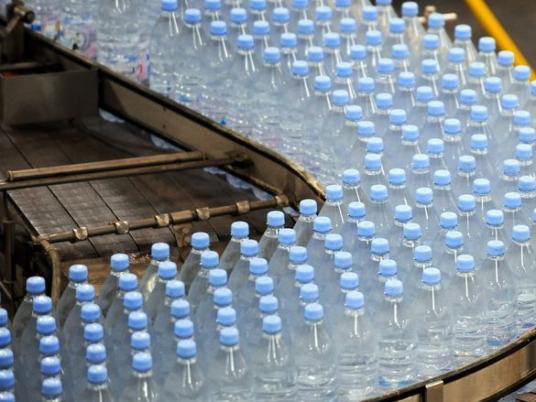 Sansaft residents claimed that the number of those poisoned by polluted drinking water hit 5,000 on Wednesday.
The number of cases is unconfirmed by government sources.
To help address the situation, the Monufiya Governorate is providing residents with large containers of water until the situation is resolved.
Resident Hossam Fleifel said a new charity water treatment station opened in the area one and a half years ago to pump 18,000 liters of water a day, serving approximately half of the village residents. There were never any complaints about the quality of this water, he claimed.
But when the station workers went on holiday for Eid, residents turned to water pumped by the government station instead, which produces water unfit for human consumption, Fleifel alleged.
Fleifel criticized the governorate's response to the problem, adding that the revolution "has not yet reached Monufiya."
Youssef al-Sebaie, an agricultural engineer, said he has water purifying filters at home but that some of his family members were still poisoned by the water, nonetheless.
Al-Sayyed Abdel Maboud, another resident, said the tradition of eating lupine seeds on the first day of Eid is behind the large number of people who have become sick, as a great deal of water is used to prepare the seeds for eating.
Adel Mohamed, another Sansaft resident, said the governorate's local council declared drinking water in the village was unfit for human consumption in 2009, and since then the residents had largely been using bottled water.
Residents have called for a chemist to be hired to supervise the operation of the water station, adding that one third of the village residents suffer from kidney failure and Hepatitis C due to the fact that the water station is not up to technical or health code standards.
Edited translation from Al-Masry Al-Youm