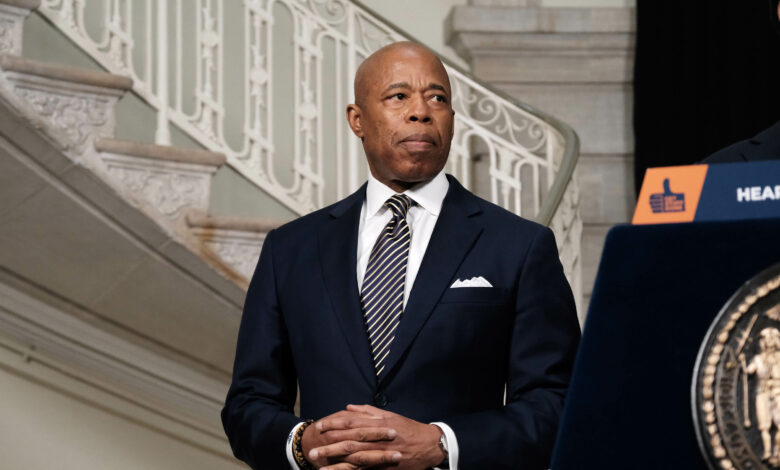 New York City Mayor Eric Adams said Monday there has been no specific credible threats to the city ahead of former President Donald Trump's arraignment Tuesday.
"All New Yorkers should go on with their regular activities" he stated urging use of mass transit due to street closures.
While he said there may be some "rabble rousers thinking about coming to our city, our message is clear and simple; Control yourselves," Adams said.
"NYC is our home not a playground for your misplaced anger," he continued.
Adams specifically mentioned GOP Rep. Marjorie Taylor Green who he claimed "is known to spread misinformation and hate speech," adding "she stated she's coming to town, while you're in town, be on your best behavior."
The Republican firebrand had said she will travel to the city to protest Trump's indictment.
The mayor also noted that New York will not allow "violence or vandalism of any kind," and those participating in those illegal acts will be arrested and held accountable "no matter who you are."
New York Police Commissioner Keechant Sewell said the police force "is prepared to ensure that everyone is able to have their voices heard peacefully while exercising their first amendment rights."
New Yorkers may see increased police presence and should anticipate intermittent road closures over the next two days, she added.
Sewell stressed that the NYPD works with secret service routinely. She wouldn't elaborate on precise number of officers on the street but said they will have mobile units available to respond to anything.
There will also be a "healthy" compliment of law enforcement officers in the subway system to help facilitate transport.
When asked whether they were aware of any influx of people ahead of the arraignment, Sewell said the NYPD works closely with its local state and federal partners who would give them a heads up in real time but "at this time we don't see that happening."
CNN's Mark Morales contributed reporting to this post.