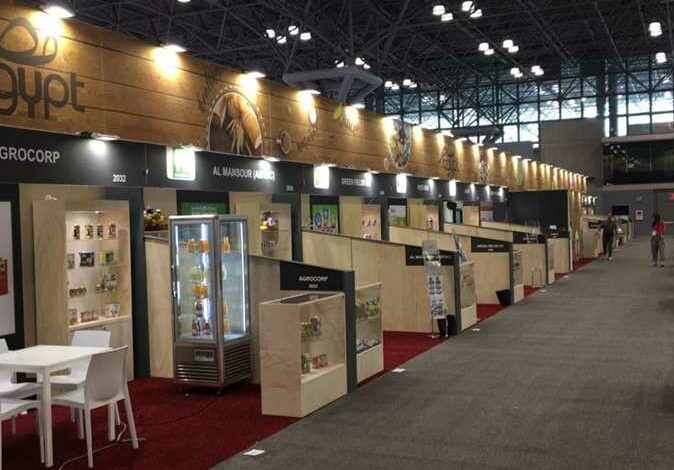 Thirty-eight Egyptian companies took part in the Summer Fancy Food exhibition exhibition, which was held from June 25-28, in New York, Egypt's Export Council for Food Industries announced.
In cooperation with the Egypt Expo and Convention Authority (EECA), 24 companies participated in the Egyptian pavilion at the exhibition, while 14 other companies participated individually, the council said in a statement.
The Export Council for Food Industries has also cooperated with the Trade Reform & Development in Egypt (TRADE) Project, funded by the United States Agency for International Development (USAID), to allow some companies that are members of the Council participate in the exhibition, under efforts to support small and medium-sized companies.
The council organized bilateral meetings for the various participating companies with a number of importers interested in Egyptian products.
The US market is one of the most important markets importing Egyptian food products, ranking second among countries importing Egyptian processed foods in 2022, the statement said.
According to the statement, the council cooperated with the Commercial Representation Authority and the Egyptian Commercial Office in Washington to promote the Egyptian companies and invite the most important importing companies for Egyptian products to the exhibition.
Egyptian products at the exhibition included frozen vegetables and fruits, sweets, snacks, canned food, juices, tomato sauce, tomato concentrates, cheese, honey, jams, edible oils, olive oil, olives, pickles and more.