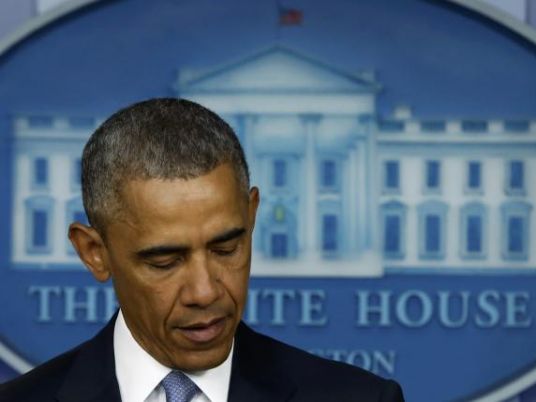 US President Barack Obama described the World War I massacre of Armenians as "terrible carnage" but avoided the term genocide, as tempers flared between Armenia and Turkey ahead of the 100th anniversary.
Friday marks a century since the start of the massacre waged by Ottoman forces, which Armenia says left 1.5 million people dead. Turkey has said up to 500,000 were killed, mostly due to war and starvation, and rejects the term "genocide."
"The Armenian people of the Ottoman Empire were deported, massacred, and marched to their deaths. Their culture and heritage in their ancient homeland were erased," Obama said in a carefully worded statement.
"Amid horrific violence that saw suffering on all sides, one and a half million Armenians perished."
He Armenians had made valuable contributions in the countries where they settled, including the United States.
"Against this backdrop of terrible carnage, the American and Armenian peoples came together in a bond of common humanity," he said.
The White House has avoided calling the incident a genocide, though last month US lawmakers introduced a resolution urging Obama to recognize the killings as such.
During his 2008 campaign for the White House, then senator Obama had pledged to "recognize the Armenian genocide."
Obama said Thursday his view on the issue has not changed, but again avoided the term.
"I have consistently stated my own view of what occurred in 1915, and my view has not changed. A full, frank, and just acknowledgement of the facts is in all our interests," he said.
"We welcome the expression of views by Pope Francis, Turkish and Armenian historians, and the many others who have sought to shed light on this dark chapter of history."
Pope Francis used the word genocide this month to describe the killings, infuriating Ankara.
US Treasury Secretary Jacob Lew will lead a presidential delegation to Armenia on Friday, when the country will commemorate the anniversary.