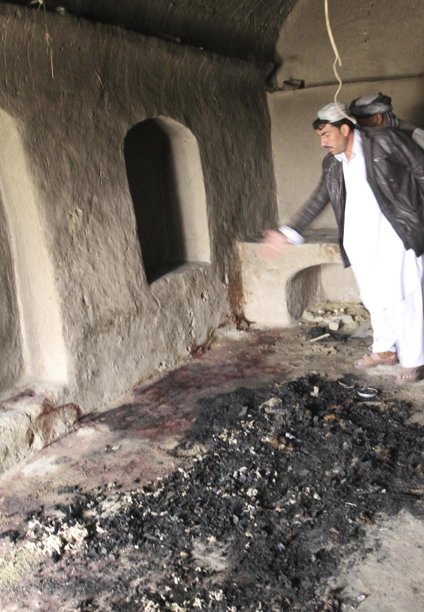 President Barack Obama on Wednesday shelved plans to cut the U.S. force in Afghanistan nearly in half by year's end, opting to keep 8,400 troops there through the close of his presidency in January and let his successor determine the path forward.
Acknowledging that security in Afghanistan remained precarious and Taliban forces had in some places gained ground, Obama put aside earlier plans to cut the U.S. troop presence from its current level of about 9,800 to 5,500 by the end of 2016. But his plan still calls for a 1,400-troop reduction, and congressional Republicans criticized him for that.
Obama took office in 2009 pledging to wind down the U.S. wars in Iraq and Afghanistan. Instead, he has been forced to return U.S. troops to Iraq and keep thousands in place in Afghanistan after more than 14-1/2 years of war, altering his presidential legacy.
"The narrow missions assigned to our forces will not change. They remain focused on supporting Afghan forces and going after terrorists," Obama said during an appearance at the White House, flanked by Defense Secretary Ash Carter and the top U.S. military officer, General Joe Dunford.
Obama, whose presidency ends on Jan. 20, said his move "best positions my successor to make future decisions about our presence in Afghanistan" and "ensures that my successor has a solid foundation for continued progress in Afghanistan as well as the flexibility to address the threat of terrorism as it evolves."
Obama noted he ended the U.S. combat mission in Afghanistan in 2014. But he has repeatedly delayed pulling out the remaining U.S. force.
Twice last year, in March and October, he slowed the pace of the withdrawal, in the end effectively handing the task to his successor, who U.S. voters will elect on Nov. 8. Republican Donald Trump and Democrat Hillary Clinton are their parties' presumptive nominees.
Taliban forces now hold more territory in Afghanistan than at any time since the 2001 U.S.-led invasion, according to recent U.N. estimates. The Islamic State group has also established a small presence in Afghanistan.
Obama spoke in advance of a NATO summit on Friday and Saturday in Warsaw, Poland, where alliance members are expected to confirm their support for the Kabul government.
Afghan President Ashraf Ghani welcomed Obama's decision, saying on Twitter it "shows continued partnership between our nations to pursue our common interests."
In addition to U.S. forces, there are about 3,000 other international troops in Afghanistan.
U.S. troops have been in Afghanistan since the 2001 invasion launched by Obama's predecessor, George W. Bush, that toppled the Taliban leaders who harboured the al Qaeda organisation responsible for the Sept. 11 attacks on the United States that killed about 3,000 people. It is America's longest war.
Obama noted that the United States once had 100,000 troops in Afghanistan.
Criticism in Congress
Obama's decision followed a review submitted last month by the U.S. commander in Afghanistan, Army General John Nicholson.
Some Pentagon officials criticized Obama's move, saying it did nothing to address a deteriorating security situation in Afghanistan.
"It's disappointing that the administration thinks that troop numbers are a substitute for a more comprehensive strategy," said a U.S. defence official, who spoke on condition of anonymity. "This is neither the reduction that the White House seems to have wanted nor the current numbers that don't seem to be sufficient to deal with the security problem."
Anthony Cordesman, an analyst at the Center for Strategic and International Studies think tank, said Obama's announcement lacked specificity and could create problems for the remaining troops.
"When you keep trying to keep levels to their absolute minimum, you inevitably increase risk, and when you increase risk, the chance of something unexpected going wrong also increases," Cordesman said.
Senior Republican lawmakers made clear the Democratic president's plan would not have smooth sailing in Congress, where their party controls a majority of seats and which sets spending policy.
Senate Armed Services Committee Chairman John McCain said keeping 8,400 troops was preferable to cutting the force in half.
"That said, when the president himself describes the security situation in Afghanistan as 'precarious,' it is difficult to discern any strategic rationale for withdrawing 1,400 U.S. troops by the end of the year," McCain added.
House of Representatives Armed Services Committee Chairman Mac Thornberry said Obama was not being honest with the American people about operations in Afghanistan, and called on the president to submit a supplemental funding request to Congress immediately.
"The truth is that many thousands more Americans are performing military functions in Afghanistan than even the current troop cap authorizes. The president refuses to pay for them, and his budget does not have room for the troops he is committing," Thornberry said.