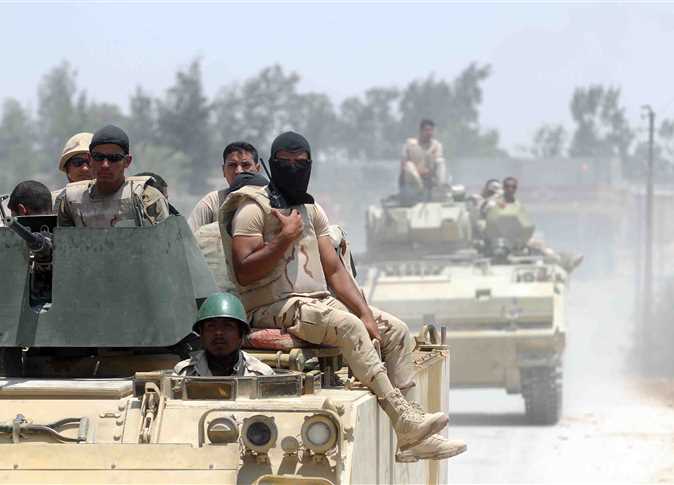 Colonel Gharib Abdel-Hafez, the military spokesperson for the Egyptian armed forces, announced Saturday that a group of terrorists attacked a water unit east of Sinai Peninsula, resulting in an officer and 10 soldiers killed and five others injured.
Abdel-Hafez said that security forces are chasing down the terrorists to one of the isolated areas in Sinai.
The Armed Forces affirm their continued efforts to eradicate terrorism and uproot its roots, he added.
On his official Facebook page, Egyptian President Abdel Fattah al-Sisi stressed that terrorist operations will not undermine the determination of the people of this country and its armed forces to complete uprooting terrorism.
The president offered the families of the victims his sincere condolences and wished a speedy recovery to the injured.
Prime Minister Mostafa Madbouly also expressed sincere condolences to the armed forces and the families of the victims, stressing the determination of the Egyptian state to complete its development and and continue the fight against terrorism and extremism.
Several Arab nations stepped forth to support Egypt, with the the Qatari Ministry of Foreign Affairs putting forth Doha's strong denunciation of the attack.