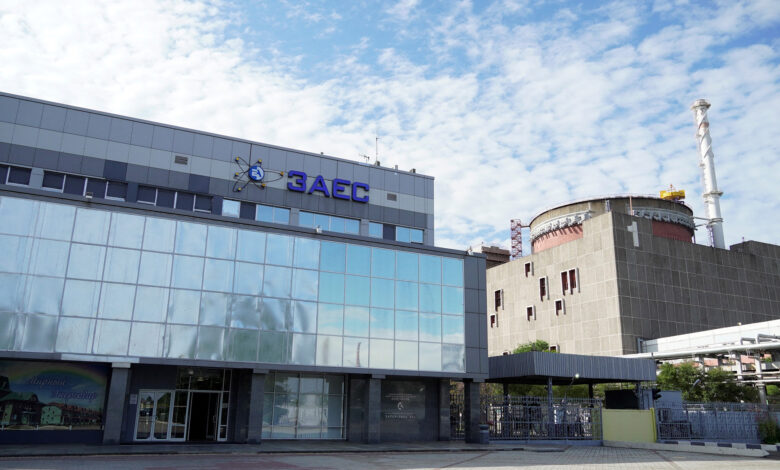 Ukraine's state nuclear energy company Energoatom said that a deputy director general at the Zaporizhzhia nuclear power plant has been kidnapped.
In a post on its Telegram channel, Energoatom said that "Russian terrorists kidnapped Deputy Director General for Human Resources of Zaporizhzhia NPP Valeriy Martyniuk, [and are] holding him at an unknown location."
Energoatom said the Russians wanted the plant's personnel files "to force Ukrainian staff to work for Rosatom [Russia's nuclear operator] as soon as possible."
"We appeal to the IAEA Director General Rafael Grossi and the entire world community to take all possible measures for the immediate release of Valeriy Martyniuk from the captivity of the Russian occupiers," Energoatom said.
Earlier this month, the director general of the plant was detained, but was later released and is now in Ukrainian-held territory.
The Defense Intelligence department at Ukraine's Ministry of Defense claims that Russian forces at the plant are forcing employees to sign contracts with the Russian nuclear operator, Rosatom.
The department said that "representatives of the Armed Forces of the Russian Federation and the occupation administration continue the pressure on the employees of the station….The occupiers apply so-called 'filtering measures' to some of the personnel and their families. Employees are required to officially obtain Russian passports and sign contracts with Rosatom."
It also said that occupying forces continue to keep all six units of the plant in a "cold state." The power supply for the plant, including security systems, is being provided by an external power line.