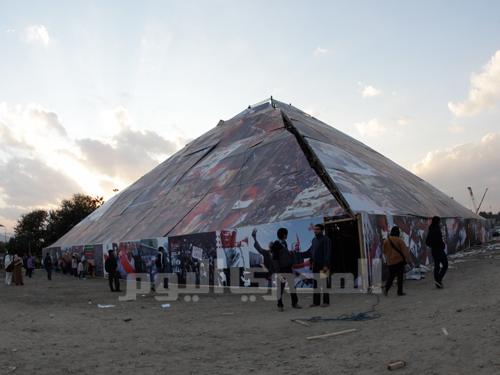 Publishing houses from Qatar and Turkey will participate in the 45th Cairo Book Fair, taking place 22 January to 4 February, according to the head of the General Egyptian Book Organization Ahmed Megahed.
He explained that cultural relations between the two countries and Egypt will not be affected by the political disputes between them, and that Egypt recently participated in the Book Fair in Doha.
"The Iranian government will not participate in the book fair, as well as the Turkish government, but some Turkish publishers will take part,"
Megahed told Al-Masry Al-Youm on Sunday.
About 750 publishing houses from 24 countries will participate in the fair. Kuwait will be the guest of honor.
Cairo recently decided to expel Ankara's ambassador over Turkish criticism of the Egyptian regime's crackdown on Islamists, while
relations with Qatar have been strained since the ouster of President Mohamed Morsy on 3 July.
Qatar was a strong supporter of the Muslim Brotherhood, having provided sizeable aid to the Egyptian government during Morsy's rule. Since then economic relations have declined and Egyptians felt the Doha-based Al Jazeera news demonstrated a bias towards the Brotherhood.