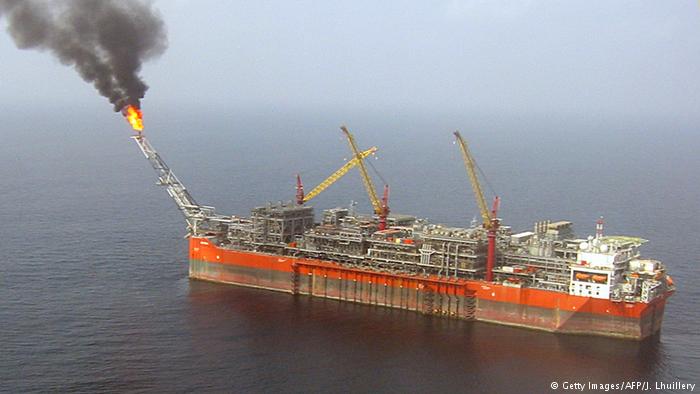 The two oil giants and key directors, Eni and Shell, are to stand trial in what may be one of the biggest corruption cases in history. It relates to bribes paid in Nigeria for the purchase of an offshore oil block.
A judge in Milan has ordered Eni, Shell and current and former Eni directors to stand trial on accusations of corruption in the 2011 purchase of the OPL245 oil block in Nigeria estimated to hold 9 billion barrels of crude.
The CEO of Italian energy concern Eni since 2014 Claudio Descalzi, and his predecessor Paolo Scaroni are among 11 individuals indicted over the alleged bribes paid to secure the oil license for $1.3 billion.
The Italian company denied wrongdoing: "Eni's Board of Directors has reaffirmed its confidence that the company was not involved in alleged corrupt activities in relation to the transaction," according to a statement issued by the company on Wednesday.
In the trial scheduled to start next March, prosecutors allege the two companies paid $1.1 billion into a Nigerian government account and the money was then distributed as payoffs. Just $210 million from the deal is believed to have reached the Nigerian government.
Biggest case ever?
While corruption in Nigeria and around energy producers has been revealed in the past, a trial centered on the current CEO of a major oil company is almost unprecedented.
Shell said in a statement that it was "disappointed" by the judge's decision and that it would be found there was no case against Shell.
Eni and Shell are also facing criminal charges in Nigeria where former president Goodluck Jonathanand his oil minister allegedly took bribes. In Europe, Dutch investigators visited Shell's offices in 2016 as part of their inquiry into the case.
Nigerian President Muhammadu Buhari said "mind-boggling" sums have been stolen from state funds.
Co-founder of anti-corruption NGO Global Witness, Simon Taylor, said in a statement: "They deserve to know the truth about what happened to their missing millions." and that the Milan trial would "act as a warning to others who see corruption as a route for quick financial gains."