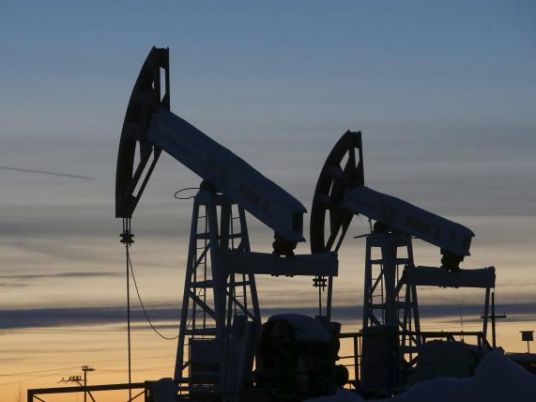 Oil prices fell on Friday as investors cashed in on a 20-percent rise over the past month, outweighing the impact of crude production cuts in Canada where a huge wildfire has disrupted oil sands operations.
Oil prices were down around one percent by 1234 GMT (7:34 a.m. ET), with global benchmark Brent prices set for their biggest weekly loss in nearly four months.
"Currently prices are falling even with only few bearish fundamentals," said Frank Klumpp, oil analyst at Stuttgart-based Landesbank Baden-Wuerttemberg.
"It seems that investors take profits regardless of the newsflow which should be supportive."
Despite Friday's losses, Brent crude prices have risen 64 percent since a near 13-year low reached in mid-January and as much as 20 percent over the past four weeks, triggering some profit taking among investors.
Brent futures LCOc1 were down 48 cents at $44.53 a barrel at 1234 GMT. WTI futures CLc1 traded at $43.90, down 42 cents day on day.
The dollar, which has a huge impact on greenback-denominated commodities such as oil futures, was also on track for a weekly gain. This in turn weighed down oil prices.
At least 690,000 barrels per day (bpd) of crude production capacity were offline because of the Canadian wildfires, an issue that was not having much influence on the market on Friday.
Adding to the supply outage in Canada is an ongoing decline in U.S. oil output.
Data by the U.S. Energy Information Administration (EIA) shows U.S. crude oil output has fallen by 410,000 bpd this year, and by 800,000 bpd since mid-2015, as producers succumb to a rout that saw prices tumble more than 70 percent between mid-2014 and early-2016.
Analysts said the drop in North American output, combined with disruptions in Latin America, were contributing to a fast erosion of global oversupply that peaked as high as 2 million bpd last year.
"Unplanned oil supply disruptions have been a key element so far this year that have contributed to a tighter oil market than was otherwise expected," said analyst Guy Baber of Simmons & Co.