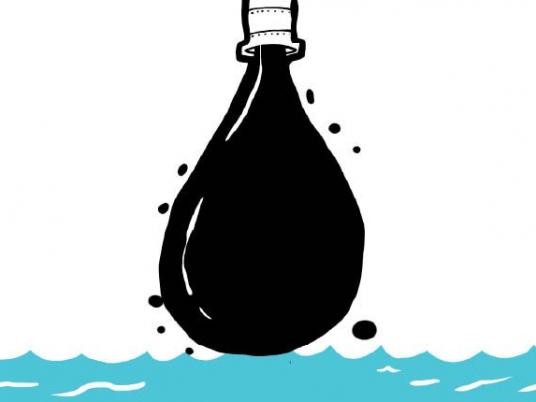 World oil prices rebounded slightly Monday from fresh five-year lows amid stubborn worries over weak global crude demand, boosting European stock markets.
Investors in Japan shrugged off Prime Minister Shinzo Abe's decisive re-election and focused instead on the weak economy.
In midday London deals, Brent North Sea crude for delivery in January was up 26 cents at $58.07 a barrel, after earlier slumping to $56.25 — the lowest level since May 18, 2009.
US benchmark West Texas Intermediate (WTI) for January gained 55 cents to $62.40 a barrel, having earlier tumbled to $60.28 — last seen on July 13, 2009.
Monday's modest rebound pushed European stocks higher, with London's benchmark FTSE 100 index up 0.33 percent to 6,321.67 points compared with Friday's close.
The CAC 40 in Paris won 0.42 percent to 4,126.60 points and Frankfurt's DAX 30 added 0.29 percent to 9,622.34.
European equities had tumbled last week as traders tracked the dizzying plunge in oil prices, which hurts the profits of energy companies.
– Respite for sliding oil prices? –
"After last week?s punishing losses, the FTSE-100 is attempting to turn matters around — and not necessarily being all that successful about it — but there?s no escaping the fact that we?re starting from an exceptionally low base," said analyst Tony Cross at traders Trustnet Direct.
"Oil prices have rebounded… this is giving some an excuse to get into the market, although the question remains as to just how protracted the slide in crude will be.
"Few will want to believe this uptick (in oil prices) is anything more than a passing phase."
The oil market has now collapsed by 50 percent in value since June, weighed down by plentiful supplies, the stronger dollar and weak demand arising from the struggling global economy.
Crude futures were hit hard last week also after demand outlook downgrades from OPEC and the International Energy Agency watchdog.
But it won support on Monday in part from fresh unrest in crude producer Libya over the weekend.
"If ever a reminder was needed that oil is by some distance the most important commodity in the world the last few weeks have provided it," said analyst David Hufton at energy brokerage PVM Oil Associates.
"Other commodity prices have fallen by over 40 percent without the headlines and repercussions of a similar fall in the oil price.
"Millions of jobs depend on oil and related industries, trillions of dollars of corporate investment depend on oil, wars are started by oil, terrorist regimes are funded by oil and billions of dollars of derivatives are oil-related.
"An oil price fall … is toxic, and not for environmental reasons."
– OPEC blames speculators –
OPEC opted last month to maintain its production level despite pleas by some producers to cut output to protect precious revenues.
The decision on November 27 sent global oil prices tumbling further in an oversupplied market.
A top OPEC official insisted Sunday that rising global oil supply does not justify the recent sharp drop in crude prices, arguing speculation might be a contributor.
"We want to know the main reasons that have led to such a drop in oil prices," said Abdalla Salem el-Badri, secretary general of the Organization of the Petroleum Exporting Countries (OPEC).
In foreign exchange deals on Monday, the euro slid to $1.2425 from $1.2455 late in New York on Friday.