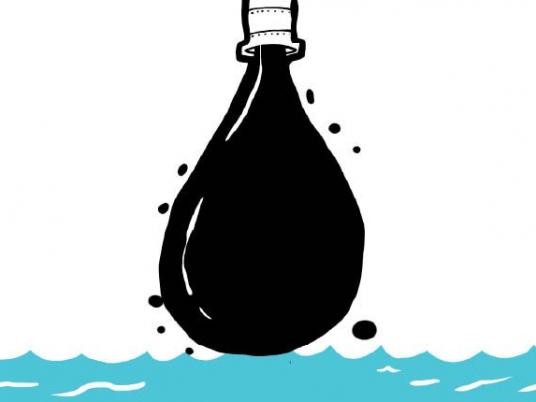 Brent crude rose more than a dollar to above $87 a barrel on Friday, bouncing from near four-year lows as investors bought back into a market they said was oversold in the short term.
Oil has lost more than a fifth of its value since June on heavy oversupply, signs of weak demand growth and indications that key oil producers, particularly Saudi Arabia, have a limited appetite to intervene on prices.
"Prices have likely overshot to the downside," said Jeffrey Currie, head of oil analysis at Goldman Sachs. "This leaves us near-term constructive despite being bearish as we look further out."
The oil sell-off had been driven by "expected fundamental shifts as opposed to currently observable shifts", Currie and his colleagues said in a note to clients.
Brent for December was up $1.20 at $87.02 a barrel by 1000 GMT, but was still on track for its fourth weekly loss in a row. The November Brent contract expired on Thursday. U.S. November crude, heading for its third weekly decline, was up $1.35 at $84.05.
"We see prices averaging around $85 in 2015, so we have been advising customers to hedge when 2015 prices approach that level," said Bjarne Schieldrop, chief commodity analyst at SEB in Oslo.
Schieldrop said growing turmoil in Iraq has "dented the view that U.S. air strikes will halt the advance of Islamic State," leaving open the possibility of an oil price shock.
Militants carried out a series of attacks in Baghdad on Thursday, killing at least 47 people. Islamic State has consolidated its position in the western province of Anbar in recent weeks.
Technical buying buoyed prices as they approached strong support levels, said Tamas Varga, an analyst at PVM. "There is massive support at $82.30," he added.
But analysts agreed that the market was still in a downtrend in the longer term, both from a fundamental and a technical perspective.
"Oil prices are likely to resume their downswing after this brief interlude because market participants will doubtless take advantage of the higher price level to jettison their long positions," said Carsten Fritsch, senior oil and commodities analyst at Commerzbank in Frankfurt.
Leading oil analysts across Wall Street have raced this month to slash their price forecasts by as much $12 a barrel as old assumptions about Saudi Arabia's readiness to defend a $100 crude are radically revised.
The head of Kuwait's national oil company on Wednesday said that the oil-rich Gulf country had no plans to cut output, even as prices fell below $83 a barrel.
A downward revision in global oil demand for 2015 by the International Energy Agency further depressed the market.
Crude inventories in the United States surged by nearly 9 million barrels last week as refineries cut output and imports inched up, data from the Energy Information Administration showed on Thursday.
Gasoline inventories fell 4 million barrels to their lowest level since November 2012, compared with analyst expectations in a Reuters poll of a drop of 1.2 million barrels.