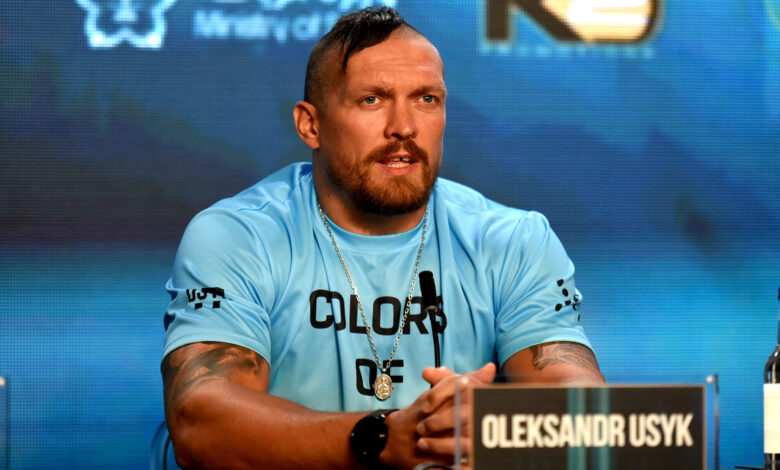 Heavyweight boxing world champion Oleksandr Usyk said he didn't want to leave Ukraine amid the ongoing war but was urged by injured Ukrainian soldiers to "fight for the country" in his rematch against Anthony Joshua.
Usyk returned to Ukraine, took up arms and joined a territorial defense battalion in Kyiv following Russia's invasion of his homeland and spent weeks helping out in the war efforts.
Back in March, the Ukrainian sports minister said Usyk would be granted permission to return to training in the lead-up to his fight with Joshua, but still the 35-year-old was reluctant.
"I really didn't want to leave our country, I didn't want to leave our city," Usyk told reporters, according to Reuters. "I went to the hospital where soldiers were wounded and getting rehabilitation from the war.
"They were asking me to go, to fight, to fight for the country, fight for your pride and if you're going to go there, you're even going to help more for our country.
"I know a lot of my close people, friends, close friends, are right now in the front line and fighting. What I'm doing right now, I'm just supporting them, and with this fight, I wanted to bring them some kind of joy in between what they do."