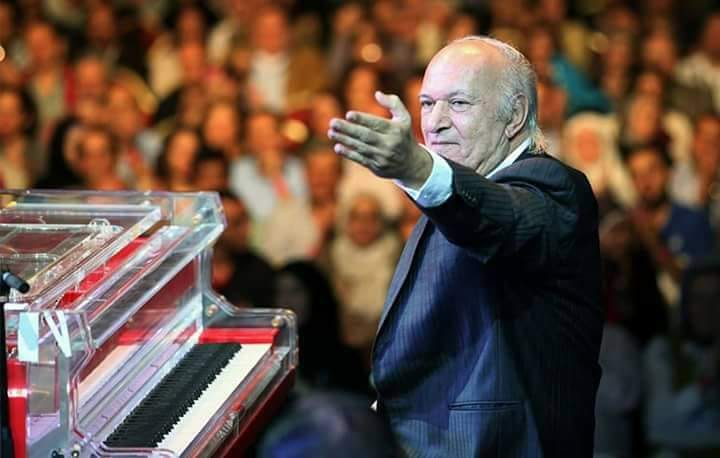 Renowned musician Omar Khairat will perform a concert on the Grand Theater of the Cairo Opera House, on October 12 and 13, at eight pm amidst proper precautionary measures.

The concert tickets will be announced as soon as possible through the Opera House ticket booking website.
During the event, Khairat is scheduled to present a variety of his most important compositions during his long artistic career including "Saber Ya Amm Saber" (Saber, Oh uncle Saber), "al-Bakheel W Ana" (The miser and I), "Lailet al-Abd Ala Fatma" (The night of the arrest of Fatma), "Dameer Abla Hekmat" (Ms. Hekmat's Conscience),   "Khali Balak Men A'lak" (Take Care of Your Mind), "Qadeyet Amm Ahmed" (Uncle Ahmed's Case), "E'dam Mayet" (A Dead's Execution) and more.

Khairat has dozens of works of art inside and outside Egypt: most majorly including "Meen Eli Mayhebesh Fatma?" (Who does not love Fatma?), "Qadeyet Amm Ahmed" (Uncle Ahmed's Case), "Hanin" (Nostalgia), "Zy Ma Heya Hebaha" (As It Is, Love It), and "Fiha Haga Helwa" (It Has Something Sweet).
He had recently performed a concert at the Al-Manara Center in the Fifth Settlement, a concert attended by a large number of audience, taking into account precautionary measures.