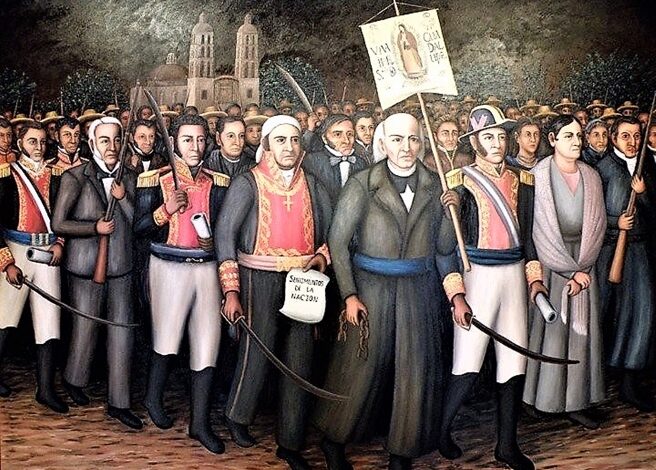 Mexico today celebrates another anniversary of its independence – two hundred eleven years of exercising its sovereignty with dignity and responsibility.
Sixty-two years have passed since Mexico and Egypt established diplomatic relations.
More than half a century of this mutual friendship has been characterized by diverse and permanent collaboration in different areas such as culture and economics, developmental cooperation, and essential global agenda issues.
Bilateral interactions throughout this year have been affected by the COVID pandemic, yet relations are stronger than ever thanks to the spirit of innovation of the many people working on the Mexico-Egypt bilateral agenda.
Though creative means, new cooperation opportunities have emerged such as the organization of various online academic workshops and literacy dialogues between Mexican and Latin American writers with different Egyptian audiences.
Through these activities, interactions between institutions that had not previously worked together was now possible: not only between Mexico and Egypt but Latin America and the Arab World.
Based on cutting-edge communication technologies and, above all, a genuine willingness to cooperate, both countries have built an understanding among emerging partners of cooperation, with new followers of the bilateral agenda,
In regards to economics, Mexican and Egyptian companies with interests in both countries continue their daily efforts to improve the exchanges in such fields.
Mexico's Polímeros successfully opened its first plant in Alexandria last March, while Cemex Egypt is participating in various infrastructure projects while reducing its carbon emissions bringing innovative eco-friendly products to the Egyptian market.
The Egyptian corporation Pico/CHEIRON is working in Mexico to develop a productive public-private partnership with the state company Petróleos Mexicanos, exploiting an oil field at the Gulf of Campeche in a win-win interaction.
Simultaneously private firms such as Ruhrpumpen and Kidzania continue in successful joint venture projects.
Others, like El Sewedy Electrometer and Aqualia maintain their permanent efforts to improve the Mexico Egypt economic liaisons.
The global agenda has been another area of interaction through constant consultations on issues of international relevance like denuclearization, climate change, and migration flows, among many others.
And Mexican and Egyptian diplomats have frequently reach agreements on candidacies in international organizations of particular interest to one or the other country.
For the rest of the year, the bilateral agenda still includes intense and diverse activities such as film cycles, photo exhibitions, and a literary translation contest that underline the culture's leading place in the Mexico-Egypt relationship.
Cultural exchanges continue to be the core pillar in the bilateral agenda as corresponding to the links between the two countries who both hold a rich, ancient cultural heritage.
Therefore, this Op-Ed is an excellent excuse to celebrate with our Egyptian friends the independence of Mexico and, at the same time, the long and friendly relations between both nations.
Long live Mexico and Egypt!