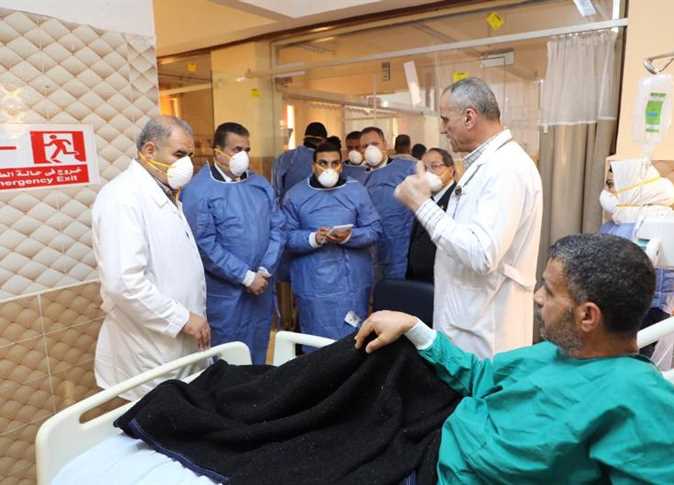 The number of coronavirus tests conducted in Egypt thus far has exceeded one million, Presidential Adviser for Health and Prevention Mohamed Awad Tag Eddin said on Thursday.
He added that the increase in the number of cases of the disease was still within expected limits, according to the rates of horizontal increase.
During a meeting with correspondents from various news agencies to explain the overall efforts and measures Egypt is taking to combat the spread of the virus, Tag Eddin said that President Abdel Fattah al-Sisi is following daily developments of the situation related to the numbers of infected people, hospital preparations, quarantine facilities, and the mapping of the spread of the virus in various governorates.
He stressed that the Egypt's healthcare infrastructure is working efficiently, and that all medical supplies and tools for protection are available for medical staff in various governorates.
Tag Eddin stressed that all hospitals have enough medical protection equipment to protect staff and medical workers for at least 15 days.
He pointed out that thousands of intensive care rooms in Egyptian hospitals were ready to receive any cases, if necessary.
Tag Eddin also mentioned that Egypt's quarantine hospitals had started preparing for this situation since the outbreak of the disease in Wuhan, China last December, when the Matrouh Governorate quarantine hospital accepted Egyptians returning from China and housed them for two weeks.

Regarding hopes for the decline of the disease in Egypt, Tag Eddin said: "No one can predict a specific date for when the disease will start to recede."
He concluded by stressing the need for citizens to take precautionary measures, adhere to social distancing, wear masks, and to avoid crowds and congested areas in order to reduce the chances of transmission.
Egypt on Tuesday confirmed 388 new coronavirus cases, bringing the country's number of confirmed total cases so far to 7,201.
The total number of COVID-19 deaths has now reached 452 nationwide, after announcing 16 deaths.