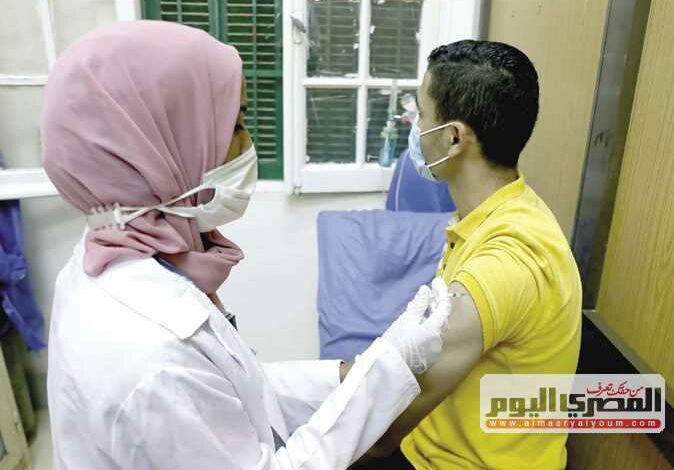 The Ministry of Health and Population announced that more than a million citizens were vaccinated with three doses of the coronavirus vaccines, as part of the "Knock on Doors" campaign, which was launched on March 7 in the governorates of Monufiya, Fayoum, Minya, Sohag, Qena, Luxor and Aswan.
The campaign emerged from the ministry's desire to target remove citizens across the country and ensure their vaccination.
According to the official spokesperson for the Ministry of Health and Population, Hossam Abdel Ghaffar, 1,400 members of the medical teams have been deployed in villages of the targeted governorates to provide vaccinations.
The medical teams are accompanied by 3,500 health educational teams who pass by citizens at homes, bus stops, markets, schools, industrial areas, and facilities to spread awareness about the importance of the vaccine, he said.
These teams operate from eight am to six pm.
Abdel Ghaffar explained that the health education teams spread awareness in each governorate about preventive and precautionary measures as part of the state's efforts to address the pandemic, and to urge speeding up registration on coronavirus vaccines' website.