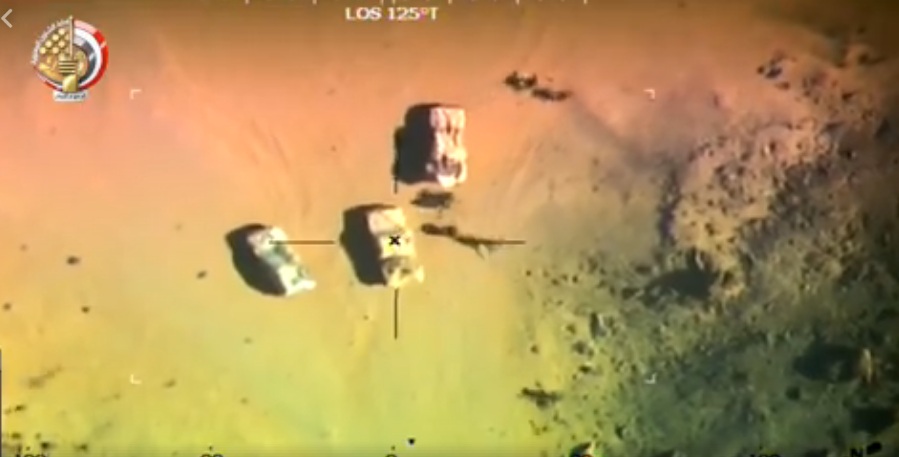 In his most recent comments on the October 21 Wahat al-Bahariya attack that killed at least 16 Egyptian policemen, President Abdel Fattah al-Sisi said that all perpetrators of the attack has been killed, except for one who is under arrest, state-run media outlets reports.
He added that that the results of the investigation into the incident incident will be announced after the end of the World Youth Forum that is currently being held in Egypt's Sharm-El Sheikh.
In a counter-terrorism operation conducted by Egypt's Air Force, targeted airstrikes were launched against the militants suspected of having taken part in the 21 October attack.
Sisi said that the arrested militant will confess to his crime in public.
"He is not Egyptian; he was the only surviving terrorist out of 14. He will appear in the media to provide his confessions on the incident and the terrorist cell" Sisi explained.
He further asserted that the Wahat incident was related to plans to launch militant attacks against the Wadi El-Rayan monastery, adding that the declared number of the killed policemen during the confrontations by the state is correct.
Foreign press agencies, including the BBC and Reuters had previously reported over 50 police and army personell having been killed in the attack.
"Egypt is facing wars classified as the Fourth and Fifth wars that are being managed by security apparatuses located out of Egypt. We declared the number of the police's victims who have been lost in the Wahat Bahariya incident only after receiving confirmed information on the status there," Sisi stressed.
16 policemen, including high-ranking officers, were killed in the attack, according to a statement released by the Interior Ministry.
The shootout occurred after the Egyptian National Security apparatus received information on the presence of a group of militants in the desert off the al-Wahat al-Bahariya road, located between the governorate of Giza and Fayoum. The information was collected from four detainees from the Qaluibyia governorate.