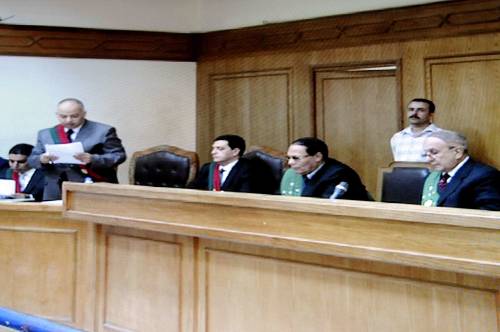 Only one death sentence out of a total of 602 has been been carried out in cases related to the violence which rocked the country since the ouster of former president Mohamed Morsi in July 2013.
Out of those, there are 122 sentenced pending review by Egypt's mufti, a judicial measure the result of which is not binding for courts.
The only execution was applied was originally delivered by the Alexandria Criminal Court in May 2014 and upheld by the Court of Cassation in February 2015. It involved Mohamed Ramadan, a Morsi supporter who was filmed throwing an opposing protester from the rooftops at the height of clashes that followed Morsi's ouster.
The most remarkable pending death sentences involving Morsi and several top Muslim Brotherhood leaders are related to charges of murder upon their escape from prison during the 2011 and leaking national security information to foreign countries during Morsi's stint.
Edited translation from Anadolu Agency