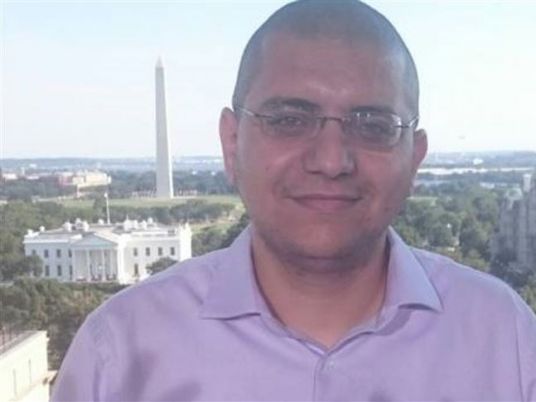 An international activist lobbying group is pressing for the release of detained Egyptian journalist Ismail al-Iskandarani who was arrested Sunday on his way back from Germany over charges of affiliation with the Muslim Brotherhood.
Iskandarani was attending a series of seminars in Europe and the United States prior to his arrest. Prosecutors, who remanded him in custody for 15 days, are interrogating him over charges of affiliation with the outlawed Brotherhood and the dissemination of false news to disrupt public security.
"The undersigned journalists, researchers and academics express their condemnation at the detention of investigative journalist and sociopolitical researcher Ismail al-Iskandarani by Egyptian authorities," said Avaaz.org. "Our shock will make us hold to our right to defend al-Iskandarani, his freedom and his personal, psychological and physical safety through all available means."
The organization said the measure against Iskandarani is meant to send what it described as "a terror message" to journalists and researchers with the goal of "prohibiting any objective or documented assessment of the state to monitor its treatment of the marginalized and the oppressed of our society."
Avaaz has collected over 600 signatures and is pushing to reach 1,000, it said on its website.
Iskandarani is a researcher with the Egyptian Center for Economic and Social Rights and an independent journalist who specializes in Sinai. He writes for several local and international news websites and was awarded several press prizes, both locally and internationally. He runs research for the France-based Arab Reform Initiative and had been a visiting fellow at the US-based Woodrow Wilson Center until last July.