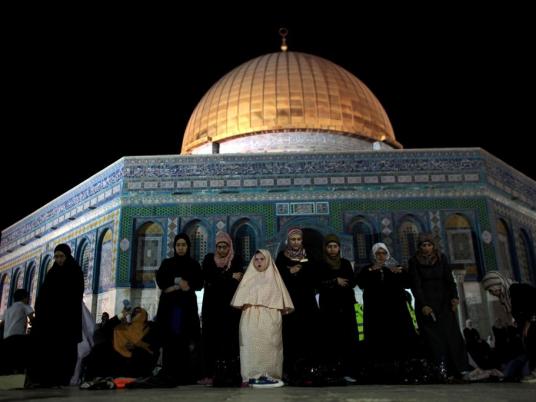 Egypt's Coptic Orthodox Church reiterated on Monday it rejects pilgrimage to Jerusalem until the holy city is free from Israeli occupation, two days before Coptic Christmas celebrations on 7 January.
"Our position is clear on this issue: we do not allow Christians to visit Jerusalem," Father Boulis Halim, the church's spokesperson, told Turkish Anadolu Agency. "We want Christians to enter the city together with their Muslim brothers, which is an unchangeable principle of our church," he maintained.
He made the statement in response to renewed invitations from the Organization of Islamic Cooperation for visiting the holy city.
The Coptic Church had for long urged followers not to go on pilgrimage to the holy city as long as it remains under Israeli occupation. Some followers, however, have defied the ban over the past years.
Former Grand Mufti Ali Gomaa caused a public outcry in 2012 when he paid a visit to the holy city. Opponents to the step argued that obtaining Israeli entry permits represents a recognition of the Jewish state which the vast majority of Egyptians does not recognize on the popular level.