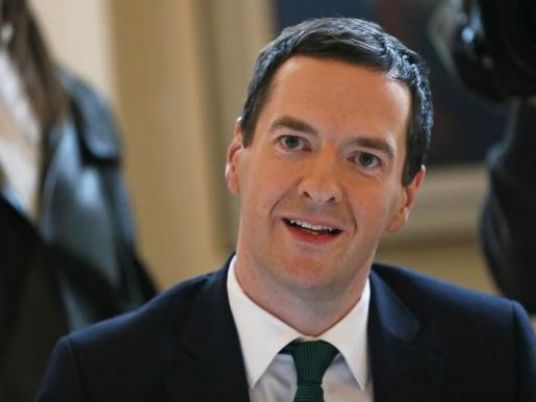 Global economic risks are rising and Britain will not be immune, chancellor George Osborne said on Friday, but he said concern about slowing in China should not be overdone, since it was still contributing solidly to growth.
"It's very clear from this IMF meeting the risks in the global economy are rising. While there are brighter spots like the US and the UK, and some emerging economies like India, overall the latest news in our view is concerning," he said during the International Monetary Fund's annual meeting.
While China's growth is slowing, he said that even if it grew at 7 percent or somewhat less, it would be adding in the next five years the equivalent of the Japanese economy or more than the whole British economy.
"So it's an enormous, still, contributor to global growth," he said, adding that it was notable that the IMF's outlook this month had not downgraded its forecast for China.
He said the Chinese central bank governor and finance minister were explicit, in last month's meeting of the Group of 20 leading economies in Ankara, about the challenges facing China and their determination to address them.
The Conservative minister said that later on Friday he would meet the Iranian finance minister for the first time, and planned a visit to Iran next year.
In response to a question, he defended Britain's efforts to forge closer economic ties with China and Iran despite concerns about human rights and, in the case of Iran, about terrorist financing and its nuclear programme.
Osborne made the point that China represents a fifth of the world's population and the second-largest economy in the world.
"And Britain can either choose to shut itself off from China, which I think will be to our detriment and cost us jobs in our country, or we can engage with China," he said.
That dialog would include talking about human rights as well about growing their economies.
He said he would visit Iran "with our eyes wide open" and would proceed cautiously but said it was again better to be heading in this direction than the opposite direction.
Osborne also disclosed that 250,000 people had this week registered their interest in buying some of the shares in Lloyd's Bank Group. The finance ministry said on Monday it will sell at least 2 billion pounds worth of Lloyds shares to private retail investors in spring 2016.