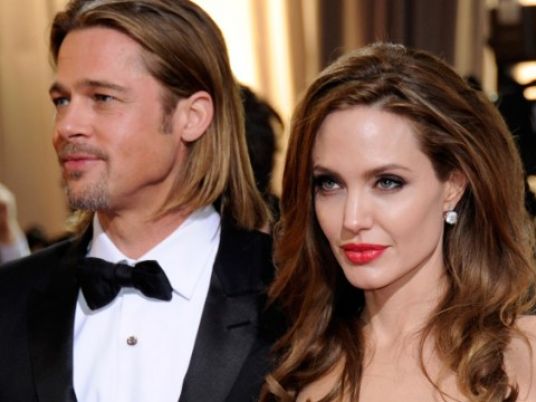 The American Film Institute kicks off its annual festival on Thursday with a handful of hotly-anticipated world premieres as Hollywood's awards season picks up pace in the run-up to the Oscars.
Angelina Jolie's "By the Sea" the NFL drama "Concussion" starring Will Smith and "The Big Short" — about the credit and housing bubble collapse of the mid-2000s — are all debuting at the 29th AFI Fest, which runs through November 12.
Films that have already premiered elsewhere — like harrowing drama "Room" and 1950s lesbian love story "Carol" — will also be screened, as studios look to further build support for their Oscar campaigns.
The event plays a crucial role in the competition for the coveted golden statuettes, Tom O'Neil, the founder of show business awards prediction website
Goldderby.com
told
AFP
.
"It's the perfect time on the calendar to spotlight contenders to the industry in a highly celebrated way," he said.
The Academy of Motion Picture Arts and Sciences announces Oscar nominations in mid-January, ahead of the ceremony on February 28.
The AFI Fest is "important because there is no frontrunner at the moment for the best picture," said Tom Nunan, a TV and film producer, and professor at the UCLA School of Theater, Film and Television.
For festival director Jacqueline Lyanga, "it's really exciting to be a part of that conversation and to know that maybe there was an Academy member who was there and had the chance to see the movie."
Last year's AFI Fest included such movies as "Selma" and "American Sniper" — both of which were nominated for Best Picture.
In past years, the festival showcased such Oscar winners as "Silver Linings Playbook," "Lincoln" and "The Fighter."
Stars and world premieres
This year, AFI Fest opens with the world premiere of "By the Sea," directed by Jolie, and in which she stars with her husband Brad Pitt. The pair portray a married couple whose relationship appears to be nearing collapse.
"They shot the movie during their honeymoon, which is horribly romantic," Lyanga said.
O'Neil said that after last year's "big disappointment" for Jolie with "Unbroken," which got middling reviews and no major Oscar nominations, "By the Sea" needs a good showing at the AFI to get into awards contention.
"The early buzz on 'By the Sea' is good, but it doesn't have Oscar buzz," he said.
"Concussion," which stars Oscar nominee Smith as the doctor who lifted the lid on brain trauma suffered by American football players, and "The Big Short" are also expected to generate awards buzz.
"The Big Short," starring Pitt, Christian Bale, Ryan Gosling and Steve Carell, has a "really great ensemble and also a great story about the financial crisis which has been so devastating for so many people," Lyanga said.
"Having these movies and these premieres is really reminiscent of old Hollywood," she said.
"Carol," starring Rooney Mara and Cate Blanchett, got rave reviews at the Cannes film festival in the spring and has a strong Oscar buzz for the lead actresses.
Also being screened at AFI Fest are "Spotlight," about journalists investigating the Catholic Church's child sex scandal in Boston, and "Room" — both of which open Friday in the United States.
Other highly anticipated movies include "Joy," with Jennifer Lawrence and Bradley Cooper, about a woman who rises to head a family business dynasty; "The Revenant," directed by Alejandro Gonzalez Inarritu and starring Leonardo DiCaprio; and Quentin Tarantino's "The Hateful Eight."
The AFI Fest also wants to position itself as an important launch pad for foreign films looking to strike gold at the Oscars "and might not otherwise have received as much attention," Lyanga said.
This year, 10 foreign language films will be shown including Holocaust drama "Son of Saul" from Hungary, and France's "Mustang," a coming-of-age story about five sisters living in a village in northern Turkey.