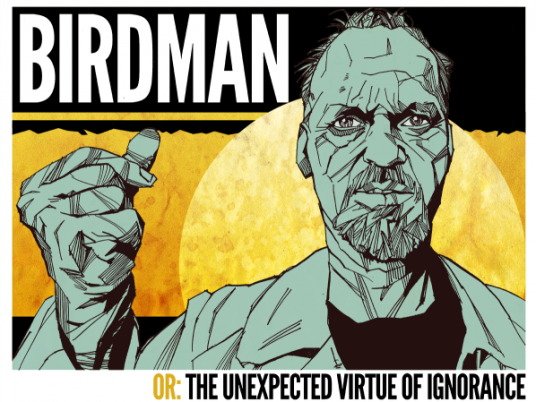 "Birdman" (The Unexpected Virtue of Ignorance) is screening at Zawya art house cinema (Odeon Cinema) from 4 March till 10 March.
The movie is a 2014 American black comedy-drama film mirrors Hollywood and its struggling actors to reclaim place in spotlight.
The storyline revolves around a washed-up Hollywood actor, portrayed by Michael Keaton, who is known for his role of the superhero Birdman in a blockbuster movie series decades earlier.
During the 119-minute film, director of "Birdman" Alejandro G. Inarritu mixes the threads of reality with fantasy under his belt conveying the hurdles and psychological distress the protagonist went through during a grueling journey to establish his own dramatic production on Broadway.
"Birdman" has been highly acclaimed by audience and critics alike. It has reaped a long list of prizes and nominations, among the top awards are four oscars out of its nine nominations, including best motion picture, best director, best original screenplay and best Cinematography.
Tickets are available for LE20 and LE25.
Odeon Cinema is located at 4 Abdel Hamid Said St. off of Talaat Harb St., Downtown, Cairo.
For more information about the schedule, check the screening's
Facebook page
.