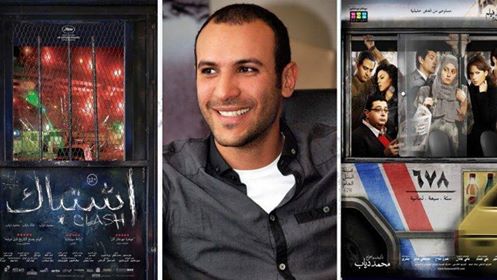 Egyptian young film director Mohamed Diab said on Wednesday that he has been selected as a permanent member in the jury committee of The Academy Awards, known officially as "The Oscars".
Diab republished on his personal facebook page the Oscar news story that mentioned his name as a member of the Oscar's jury committee, saying that this will enable him to practice arbitration authority between the competing movies starting from 2018.
Mohamed Diab born in 1978 is an award-winning writer and director, whose work is often centered on pressing issues concerning Egyptian society.
He's known for his directorial debut film Cairo 678, which was released a month before the Egyptian 25 Jan revolution. Diab also wrote the series of blockbuster Egyptian franchise films El Gezira (The Island), which are considered the highest grossing Egyptian and Arabic films of all times.
The films revolve around a tyrannical drug lord on an island in Upper Egypt. El Gezira is often quoted and referenced in Egyptian pop culture and was also the 2007 Egyptian nomination for the Academy Awards.
After being heavily involved in the 2011 Egyptian revolution, Diab wanted to make a film about the revolution. It took 4 years to develop Eshtebak (Clash) which initially was a film about the rise of the revolution, but ended up being a film that captures the fall of the revolution.