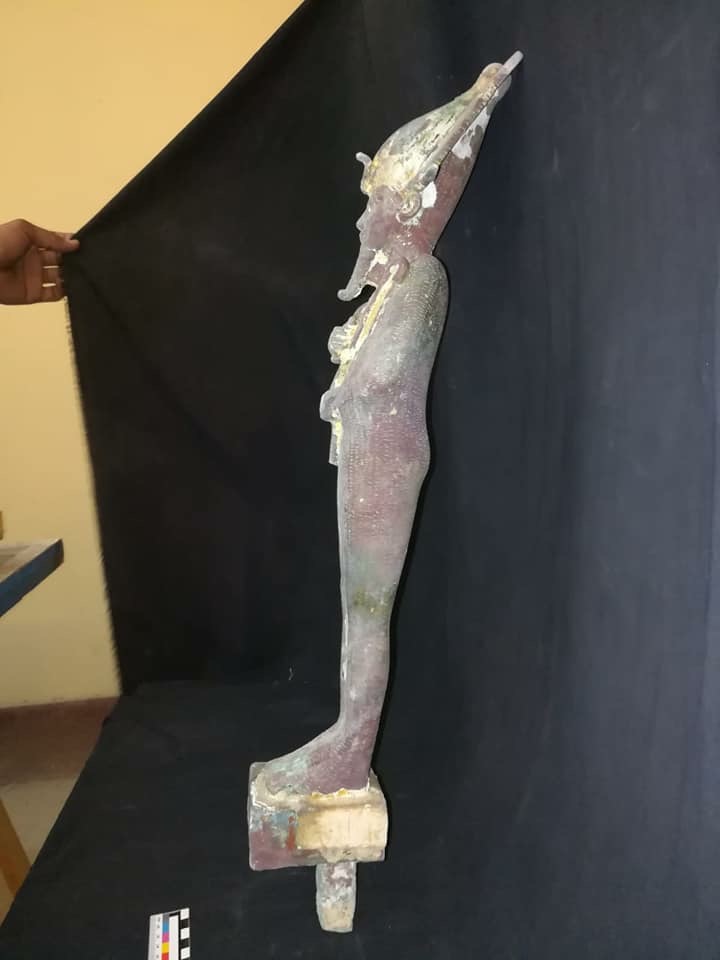 The archaeological team working on restoring and maintaining the Djoser Pyramid in the Saqqara necropolis have uncovered a bronze statue of the god Osiris, during work on the western façade of the pyramid, according to a Facebook post by the Ministry on Antiquities on Sunday.
Mostafa al-Waziry, Secretary General of the Supreme Council of Antiquities, said that the statue was found inside a small hole between huge stone blocks located in the front area of the pyramid. It was uncovered while removing waste.
Waziry added that the statue depicts Osiris standing and holding a feather in one hand and a scepter in the other, wearing a crown with two feathers and two horns. The statue is 63 cm high and approximately 15 cm in width.
Meanwhile, another archaeological mission affiliated to the Supreme Council of Antiquities discovered an ancient cemetery dating back to the Ptolemaic era, while digging on al-Karamily Street in Sidi Gaber area east of Alexandria.
Waziry explained that the cemetery contained a coffin made of black granite, one of the largest coffins found in Alexandria. The coffin is 185 cm high, 265 cm long and 165 cm in width.
Head of the Antiquities Sector Ayman Ashmawy said that the cemetery was found at a depth of 5 meters under the ground.
A layer of mortar between the lid and the body of the coffin was found, indicating that it had not been opened since it was closed at the time of its manufacture, Ashmawy said.
A 40 cm alabaster statue of a man likely belonging to the owner of the cemetery was also discovered, he added.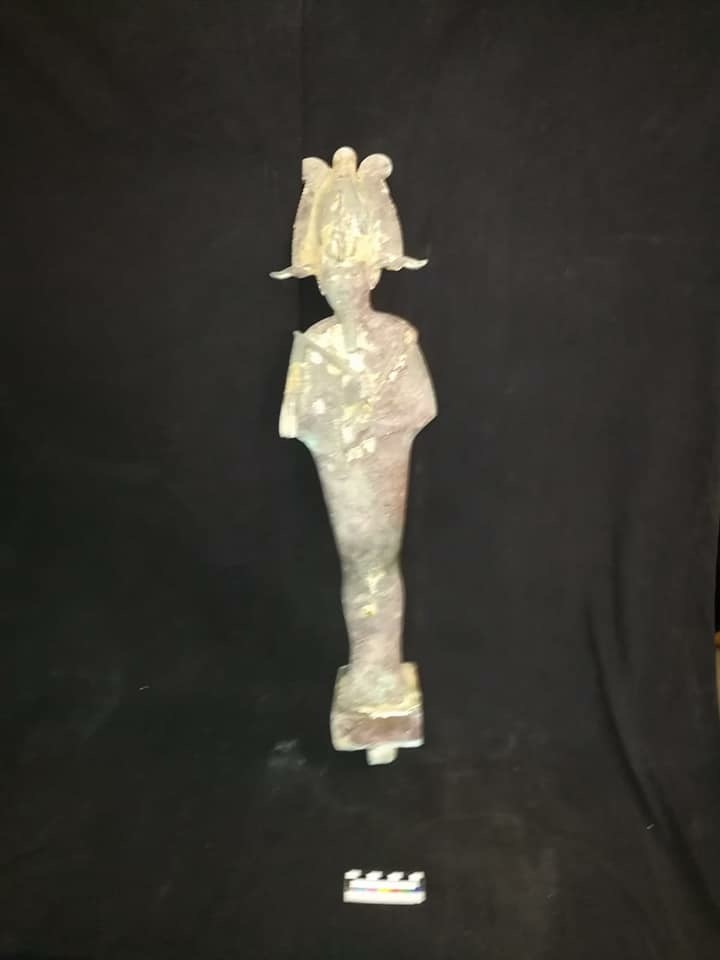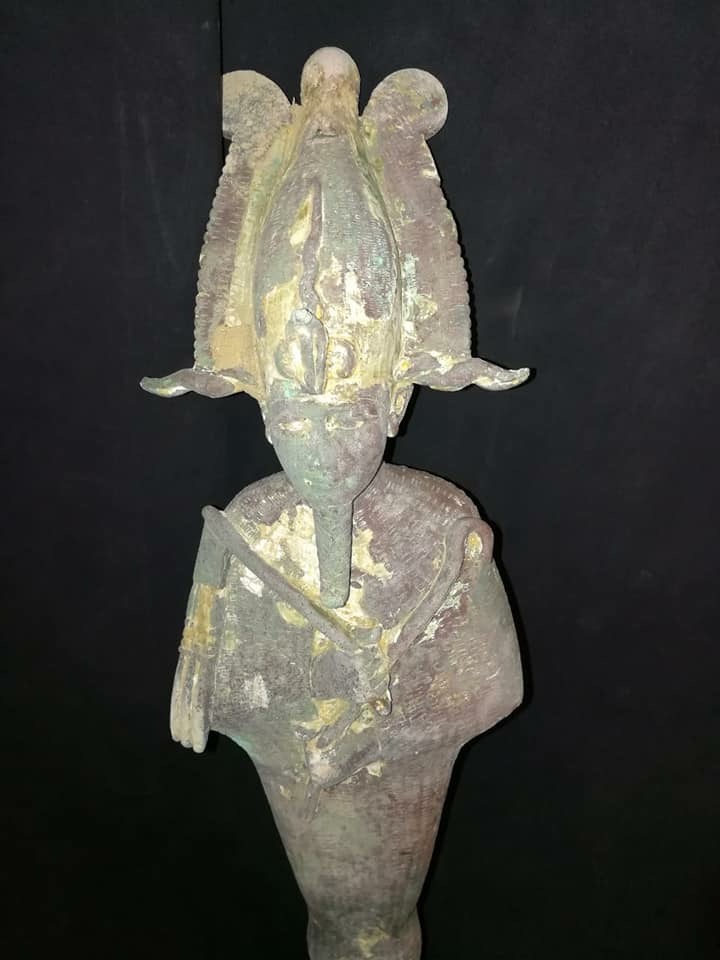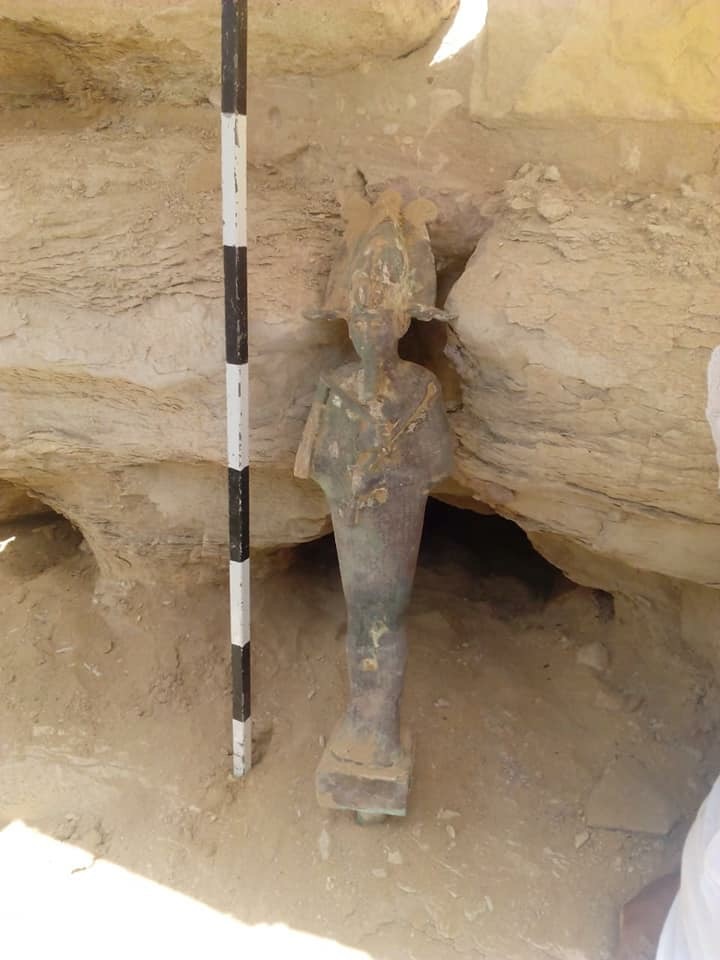 Edited translation from Al-Masry Al-Youm