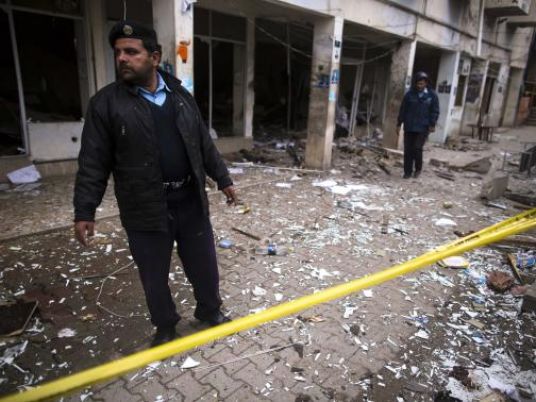 Pakistani Prime Minister Nawaz Sharif will undergo open heart surgery in London on Tuesday, his family and media said.
It will be Sharif's second heart operation in five years.
Sharif's daughter, Maryam Nawaz Sharif, said on her official Twitter account that the surgery would be for "perforation of the heart", a complication from an earlier procedure in 2011.
"Prayers are the most effect & potent medicine. Millions will pray for him," she tweeted.
Dawn newspaper quoted Defence Minister Khawaja Asif as saying Sharif would be hospitalized for a week after the surgery and would return to Pakistan when his doctors allowed it.
Dawn also quoted Bilawal Bhutto Zardari, chairman of the opposition Pakistan People's Party, urging all Pakistanis to pray for the prime minister.
Indian Prime Minister Narendra Modi also wished Sharif well.
"My best wishes to PM Nawaz Sharif Sahab for his open heart surgery on Tuesday. And for his speedy recovery & good health," said a tweet from Modi, who made a surprise visit to Sharif in December as a gesture of conciliation between the two nuclear-armed rival states.
Sharif has frequently traveled abroad for medical treatment in the past year.
His last public statements were on Sunday, after the U.S. drone strike that killed Afghan Taliban leader Mullah Akhtar Mansour in the Pakistani province of Baluchistan, an attack Sharif condemned as a violation of Pakistan's sovereignty.