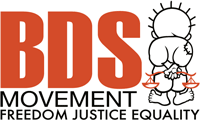 The Palestinian Boycotts, Divestment and Sanctions National Committee (BNC) condemned on Thursday the participation of Arab figures from Egypt, Jordan and Qatar in the 12th annual Herzliya conference.
The Herzliya conference is considered the most important annual event for Israel's military intelligence as it is concerned mainly with the promotion of Israeli "national security," and thus forms a major threat to the Palestinian cause, the committee said in a statement Thursday.
The Herzliya conference will be held between 31 January and 2 February under the name "In the Eye of Storms: Israel and the Middle East."
Al-Quds Al-Arabi, a London-based Arabic daily, reported on Thursday that among participants in the conference are Riad al-Khoury, a Jordanian economist, Salman al-Sheikh of the Doha-based Brookings Institute, Sherif al-Diwany, chairman of Marsad (Observatory) Inc. in Egypt, and Saeb Erekat, former chief Palestinian negotiator.
The BNC called on Arab figures participating in the conference to withdraw.
The statement said Arab figures' participation is totally incompatible with the Palestinian people's will, as expressed by the vast majority of its parties, trade unions and political factions in the 2005 "call upon international civil society organizations and people of conscience all over the world to impose broad boycotts and implement divestment initiatives against Israel similar to those applied to South Africa in the apartheid era" until it fully complies with international law and human rights principles, the statement added.
The participation of Arab figures in the conference helps legitimize Israel's crimes against the Palestinian people and all the Arab peoples, the statement said, adding that it gives a false impression of normal relations between the Arab world and Israel despite the latter's occupation, racism and continuing violation of international law and the rights of Palestinians.
The statement added that the BNC does not expect the Arab personalities taking part to join the boycott campaign but expects them to at least not take actions that weaken the campaign and thus the global growing solidarity with Palestinians.