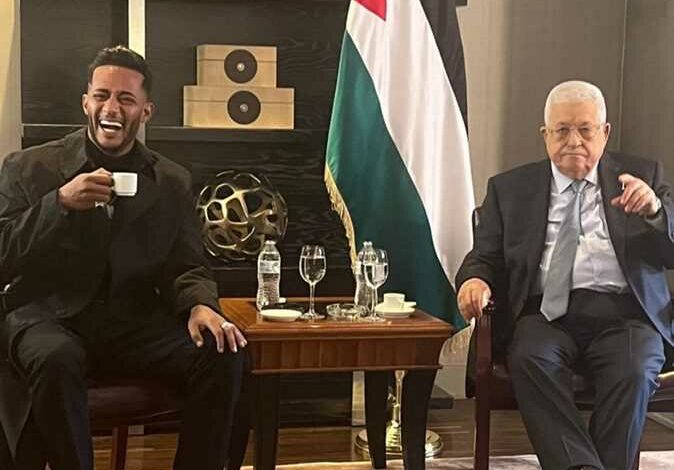 Palestinian President Mahmoud Abbas received Egyptian actor and rapper Mohamed Ramadan, at his residence in New York, where he is currently present to participate in the activities of the United Nations commemoration of the Nakba.
Abbas is proud of his relationship with the Egypt's artistic, cultural and media community, and has honored and receive several Egyptian stars in various fields during the past few years.
Ramadan said: "In New York today, I had the honor to meet with President Mahmoud Abbas, President of the dear and beloved State of Palestine."
The United Nations marked the 75th anniversary of the Nakba (displacement) of the Palestinian people with an official event, Monday, at the headquarters of the international body in New York, for the first time since 1948.
The United Nations General Assembly voted on a pro-Palestinian resolution to commemorate the Nakba at the United Nations, in November year, by 90 votes in favor against 30 opponents, while 47 countries abstained from voting on the initiative.
Ramadan recently toured American cities, after the remarkable success of his latest series "Gaafar al-Omda."