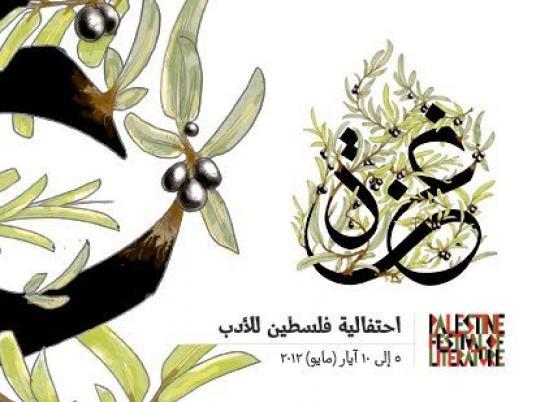 A few days ahead of the commemoration of the Nakba, the 1948 Arab-Israeli War, the artists and activists partaking in this year's Palestine Festival of Literature (PalFest), reiterated the need to visit Gaza as a manifestation of Arab solidarity with the Palestinian cause.
"Form a group and go, make connections with the youth and people of Gaza. By physically going, you'll be supporting them," said Egyptian novelist and PalFest founder Ahdaf Soueif at the event's closing night in Cairo's Rawabet Theater on Friday night.
"It is hard to convey how glad people were to see us," she told Egypt Independent on the sidelines. Soueif and some 43 writers, musicians and activists spent four days in Gaza reading literature, performing and leading self-expression workshops.
PalFest, which took place in Gaza this year for the first time in its five-year history, aimed to foster a sense of pan-Arabism in light of the Arab Spring through participants who mainly included Egyptians and Arabs. While Palestinians in Gaza may be used to seeing Western visitors in the form of aid workers, they are not used to seeing fellow Arabs, particularly those taking part in a cultural festival.
Besides solidarity, the act of heading to the border — and crossing it — is also a manifestation of Egypt's revolutionary demands, the activists said.
Opening up the border between Egypt and Gaza was one of the main calls of the revolution. Its closure under former President Hosni Mubarak was seen to be facilitating an Israeli-led blockade.
Gaza has been described as one of the world's largest open-air prisons, as well as one of its most densely packed locales.
The extent to which the border policy had changed after the revolution was put to the test by PalFest, which put in a request with the Egyptian Foreign Ministry for 43 travel permits. Although issuing the permits did face a delay, they were eventually granted.
If large groups and quantities of people continue applying for travel permits, this would put pressure on the border, Soueif said.
"There are important discussions taking place in Gaza and we need to be there to hear them and support them," said prominent Egyptian blogger and activist Alaa Abd El Fattah.
"One of these is about whether to have full trade with Egypt or not. There are arguments for and against this — the argument against it being that it would shift blame and responsibility from Israel's occupation of the strip," the activist told Egypt Independent. "But this is not for us to decide, it is for the Palestinians in Gaza to decide. Our focus should be on opening up the Rafah border."