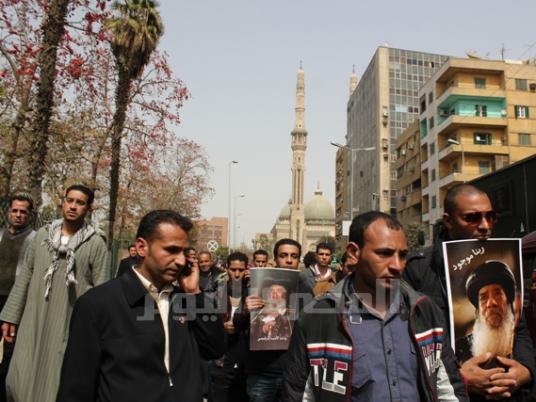 The Coptic Orthodox Church has announced that the papal elections would be held on 29 October instead of 24 November, and that the final draw between candidates would take place on 4 November instead of 2 December.
Bishop Paul, spokesperson for the papal nominations committee, said that there will be three days of fasting from 22 to 24 October and from 31 October to 2 November.
Candidates for the position include Bishop Tawadros, who holds the title of Auxiliary Bishop for the Holy Metropolis of Beheira, and Bishop Raphael, who holds the title of Assistant Bishop for Central Cairo. The other three candidates are all monks: Raphael Ava Mina, Pachomius al-Soriany and Saravim al-Soriany. They are holding a mass on Friday at the Virgin Mary Church in Maadi.
Pope Shenouda III died on 17 March 2012 at the age of 88. He was named the Coptic Orthodox Church's 117th pope in 1971.
After the death of Pope Shenouda III, Bishop Pachomius of Beheira was appointed as the acting patriarch until the election of a new pope, as stipulated in the regulations of the church.
According to Coptic Church traditions, and also the presidential decree in 1957, the three finalists' names will be put in a draw and a blindfolded child will choose the name of the next pope.
Edited translation from Al-Masry Al-Youm