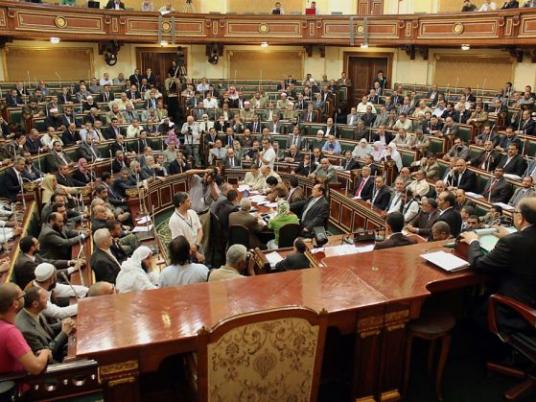 Egypt is set to add human rights education as a main curriculum in schools and universities as part of a Parliament-sponsored plan, aimed to shed light on people's rights.
Head of the Parliament's Human Rights Committee, Alaa Abed, suggested the new education syllabus. He told Egypt Independent on Wednesday that the suggestion will soon become a reality through a draft law, currently being prepared and waiting approval inside the Parliament.
"The suggestion received preliminary approval from the Education Ministry, the next step is to get ratification from the Parliament. The Human Rights syllabus will be taught to all education stages including universities," Abed explained, adding that the human rights curriculum will begin with students age nine.
There was an overwhelmingly positive response from members of Parliament towards the suggestion, as this will contribute to establishing a new generation that is aware of people's rights, the Parliament head pointed out.
Abed unveiled his suggestion on Tuesday, while attending a conference entitled 'Protection ways of Human Rights in an unstable regional atmosphere." The conference was organized by the Arab Organization of Human Rights.
In a speech he delivered during the conference, he noted that it is necessary to start applying Human Rights as an educational syllabus for students as to enhance their perceptions on how to respect people's rights.
He further asserted that human rights do not mean only 'political rights', as it extends to include all people's rights including the economic, social and mutual respect between the government and citizens.
Since the June 30 uprising, Egypt has received regular international backlash about human rights conditions due to reports issued by the UN and other human rights organizations that have criticized the current regime's methods.
In a speech to the UN Human Rights Council in 2016, former US deputy secretary of state Tony Blinken expressed his concerns about human rights in Egypt, which was met by a violent response from Egypt's representative to the UN, Amr Ramadan.
"The Human Rights Council does not need advice from countries that clearly violate human rights," the Egyptian response read.