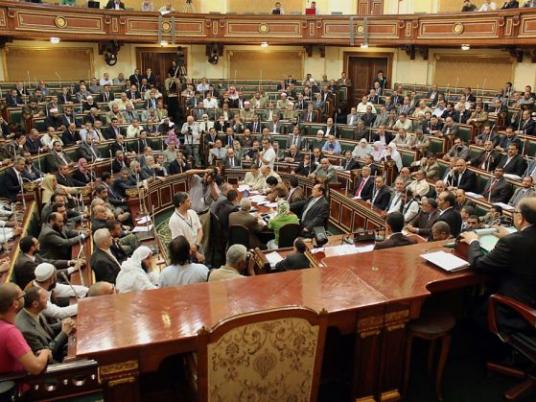 Paving the way for state surveillance over social media networks in Egypt, writer of the social media draft law MP Rayed Abdel Sattar told Egypt Independent on Sunday that 60 MPs have approved its potential discussion in Parliament.
Before the draft law takes the floor in a general session, the bill will first be referred to the Parliaments Legislative and Constructional committees for revision.
"On Tuesday, the Parliament's Legislative and Constitutional committees will discuss my suggested draft law which would facilitate state surveillance over social networks in Egypt by making users enroll in a government-run electronic system that will grant them permission to access Facebook," Abdel Sattar explained.
The MP said he suggested this law in order to control Facebook pages or users who spread false news or terrorist propaganda against the state.
Prior to its referral to the parliamentary committee, Egypt Independent received a copy of the social networks draft law. It includes six articles about how the law will be activated if approved.
The first article stipulates that the law will cover all social networks and applications that work via the internet and are used as a means of communication, including text messages, video and voice calls.
The second article stipulates that the government will establish a communication authority assigned to give Egyptian citizens and foreign residents permission to use social networks. This article also stipulates that accessing Facebook under these restrictions should be free.
"This authority will launch a website through which people can apply for permission by submitting their full name, ID number and email address. Permission will only be granted once the authorities have verified the applicant's personal information," the second article read.
The third article states that once the law is approved, all social media users in Egypt will have six months to enroll in the system. Those who use social media networks without permission from the government will be referred to trial. If found guilty, the user could face six months in jail or a fine not exceeding LE5,000.
When this draft law was first announced by Abdel Sattar earlier in April, many Egyptians took to social media to voice their concerns and outrage over these possible restrictions to their personal freedoms.
The MP has justified this law by saying that extremist ideologies, fake news about Egypt and other propaganda are heavily promoted on social media outlets like Facebook and Twitter.
Facebook released a statement on Friday to announce that a campaign will be launched with the aim of suspending deceptive accounts and pages and fake news sites being shared on the social media outlet.
Abdel Sattar said: "This statement from Facebook aligns with the goals of the draft law. The website administration realizes the dangers of not restricting and monitoring what is being published."