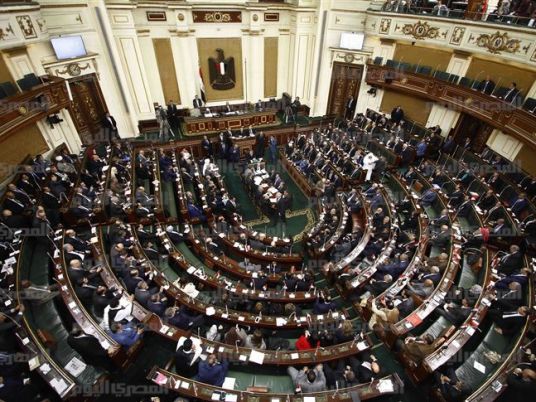 The Parliament was divided on whether to discuss the demarcation agreement signed between Saudi Arabia and Egypt, after the Supreme Administrative Court annulled the deal.
The 25-30 parliamentary bloc said the Parliament must abide by judicial rulings and, therefore, may not to discuss the annulled agreement. Several members of parliament corroborated this statement.
MP Diaa Eddin Dawoud said the Supreme Administrative Court ruling is final, and thus the agreement is now non-existent so the parliament cannot review it.
MP Mohamed Anwar al-Sadat said the Parliament has to respect the court ruling to avoid conflict between the legislative and judicial authorities.
Wafd Party assistant chairman Yasser Qoura agreed that the parliament should not discuss the agreement after its annulment by the court.
Contrary to this, the pro-Sisi bloc Egypt's Support announced that it is willing to discuss the agreement.
"The Constitution stipulates the principle of a separation of powers, and all authorities are obliged to respect this," the coalition said in a statement Monday.
The statement added that the Parliament adheres to this principle and is keen to exercise its constitutional role regarding international conventions.
The Parliament is entitled to discuss international conventions in accordance to the Constitution, the statement read, adding that the Parliament — which represents the people — will have the final say on the issue.
"No authority may deprive the Parliament of its constitutional right to discuss international conventions," MP Mohamed Abu Hamed said, adding that the Parliament and Egypt's Support coalition are insisting on discussing the convention.
MP Bahaa Eddin Abu Shaqqa, chairman of the parliamentary Legislative Committee, refused to comment on the Supreme Administrative Court ruling, but said that the Parliament will abide by the Constitution.