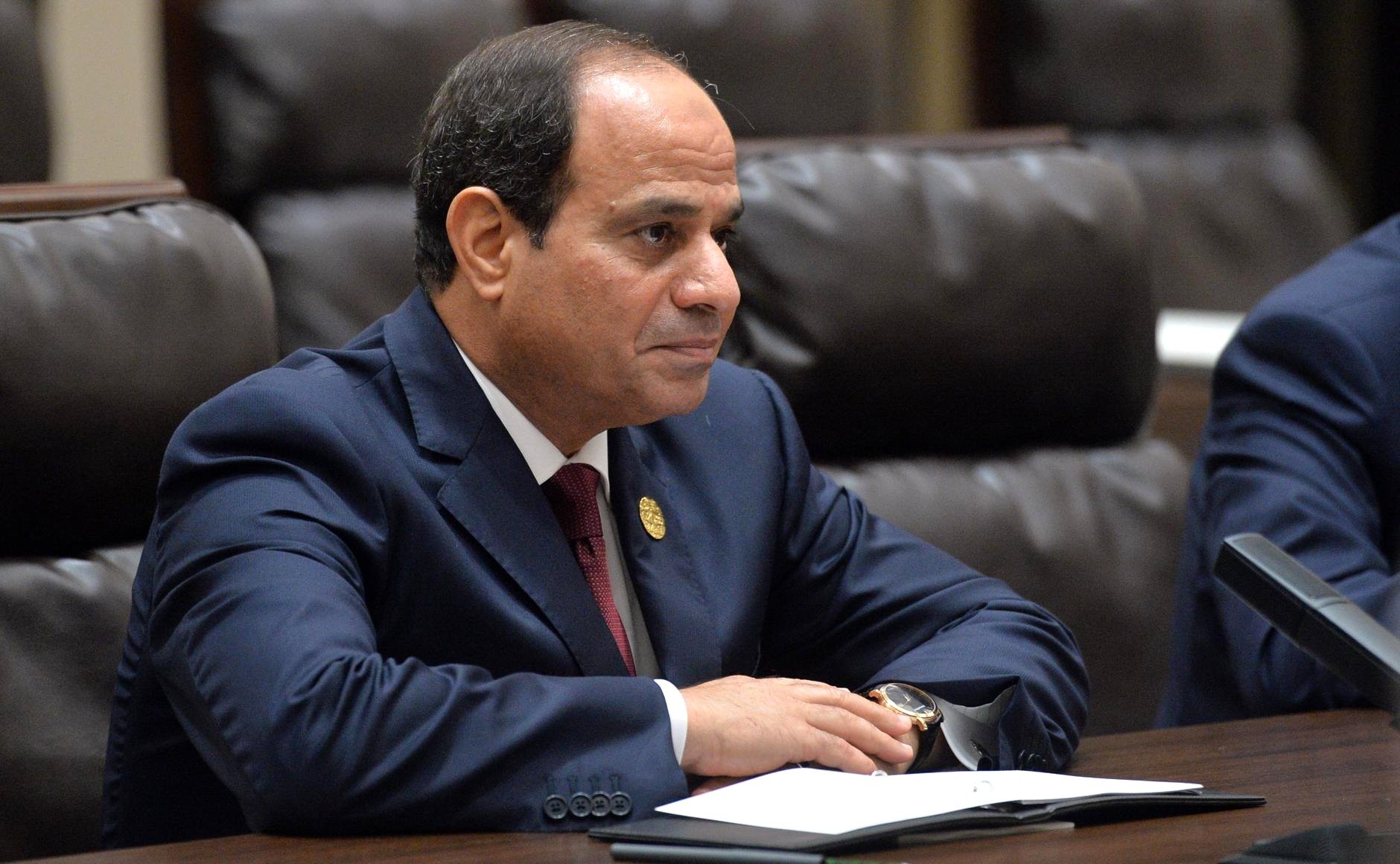 Head of Parliament Ali Abdel Al announced that he received a letter from President Abdel Fattah al-Sisi expressing his objection to the clinical trials draft law, based on article 122 of the constitution.
Accordingly, Sisi believes that articles four, five, nine, 11, 19, 20 and 22 of the law required reconsideration.
"Some of the most controversial articles of this law have sparked serious reactions and divided public opinion into either strong skeptics or feverish supporters," said Sisi's letter, adding that "The president's office has also received important remarks from some scientific and professional circles and all indicate that some of the law's articles are still a matter of severe controversy."
The issue with the subjects Sisi is against is that they have phrases that say all research needs to obtain approval from the Supreme Council, the Egyptian Supervisory Authorities and the General Intelligence Directorate on all projects only after receiving approval from the entity where the project is taking place.
"Research includes master researches, doctorate researches, independent researches and researches funded by medical schools, meaning a huge number of research will be conducted every month. Those are impossible to keep track of except through special committees available in every research entity," Sisi's  letter read.
The president also expressed objection to the fact that the number of Egyptian university representatives in the Supreme Council is only four out of 15 members saying, "97 percent of researches take place in universities and higher education institutes."
Sisi also objected to the general penalization process stated in the law, saying that "The draft does not consider the nature of the research, treating all law breaking for all types of research as equal. This could create fear for researchers and therefore abstinence from scientific research in Egypt."
On a similar note, the president deemed the subject forbidding Egyptian DNA samples to be processed outside of the country as unreasonable saying, "The law (draft) says that sending human samples abroad could result in the incarceration and a fine to the aggressor to prevent manipulating Egyptian genes."
However, he explained that Egyptian genes have already been studied by several entities abroad, making the concern unnecessary.  Moreover, there are over 10 million Egyptians abroad that any institution can easily obtain samples from.
He added that such subject contradicts freedom of scientific research and hinders opportunities to have the samples tested on devices that might not be available in Egypt.
On that basis, Abdel Al announced Parliament would be forming a committee to study the objections. He also praised President Sisi's move to object to the draft law, saying this is the second time in Egypt's history that a president returned a draft law to parliament. Abdel Al also said this was proof that Sisi was involved in public life.
Consisting of 16 articles, the clinical trial draft law was first put on the table in 2006, however the draft was cast aside after inciting public backlash. The steady increase of clinical trials in Egypt recently was a catalyst for the government to put the draft back on the table for consideration.
In February 2016, there were 57 active clinical drug trials, half of which were to assess cancer treatments, according to the independent Egyptian Initiative for Personal Rights (EIPR).
According to clinical trials information website CenterWatch, there are 819 clinical trials, advising for recruits, showing a pattern increase in 2018. The trials advertised are taking place in areas such as Cairo, Alexandria, Dakahlia, Minya, Fayoum, Mansoura and the Suez Canal region.