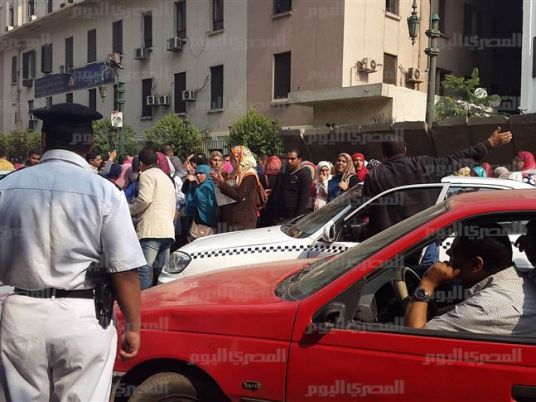 A petition by 16 human rights organizations has repeated calls for revoking the protest law introduced in 2013 following the overthrow of former President Mohamed Morsi.
The law imposes fines of up to LE200,000 and prison terms of up to seven years for staging protests without approval, instigating violence during protests and possessing weapons.
Signatories to the petition include the Association for the Freedom of Thought and Expression, the Cairo Center for Human Rights Studies and the Arabic Network for Human Rights Information.
Labelling the law as at odds with "the spirit of the 2014 Constitution," the NGOs said it has made "going out to a peaceful protest an action that involves risks ranging from haphazard killing of protesters, the arrest of dozens and sentencing them to jail or holding them in lengthy custody detention."
The petition said that, by enforcing the law, hundreds of protesters have been arrested for failing to obtain prior permission which, according to the law, can be denied based on "illogical conditions" such as "threats to peace and security."
"Security forces are not held accountable for using deadly force against protesters, and the limited cases subjected to interrogation or trial all ended with acquittal," the groups added.
Egypt's president is required to either cancel the law or use his pardoning powers to immediately release those imprisoned over peaceful protests, demanded the groups, urging the next parliament to abstain from passing the law.