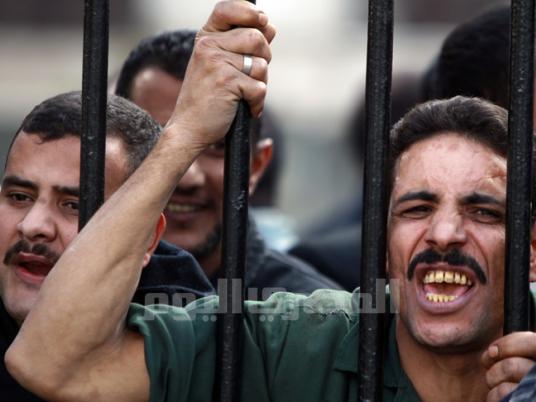 Workers from the Petrojet Company continued their sit-in outside Parliament in protest of their dismissal by the company. The workers demanded that they be reinstated to their positions and asked that "honest parliamentarians" show solidarity with them after Parliament's Labor Committee did not take up their cause.
Security blocked the street where the workers had constructed makeshift tents, hanging banners against corruption, bribery, nepotism in the company and demanding the return of their jobs.
Some workers started a hunger strike and filed police reports about corruption. Khamis Mohamed, the sit-in coordinator, filed a report on 14 April 2012 accusing Saber Abouel Fotouh, head of the People's Assembly Labor Committee, of colluding with the company to prevent the workers' demands from being met.
A meeting between the Labor Committee, the petroleum minister and workers' representatives was held on 28 February, during which it was decided that 373 workers would be returned to the payroll within ten days, Mohamed said. He said that the petroleum minister had not shown up for a meeting on 11 March and the Labor Committee asked to extend the deadline to reinstate the 373 workers until 28 March. The workers refused and decided to start a sit-in.
"We have documents proving that the company has appointed new employees even though it said after the revolution that it will not return workers to their jobs because it allegedly has no projects for them to work on."
Mohamed said that a court verdict suspended a one year in prison sentence against him under Law 34/2011, which criminalizes sit-ins and workers' strikes. He was one of the first workers to be imprisoned under the new law last June.
A protester who preferred to remain anonymous said a memo was faxed to the deputy speaker of the People's Assembly accusing the labor minister of collusion with the company.
Edited translation from Al-Masry Al-Youm