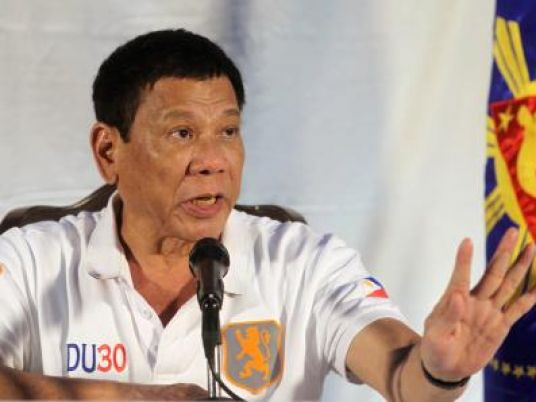 Philippine President Rodrigo Duterte would face major obstacles to following through on his threat to reduce purchases of U.S. weapons in favor of Russian and Chinese arms, including re-training a military deeply accustomed to working with the United States, experts said on Tuesday.
Duterte said in speeches in Manila on Tuesday that the United States did not want to sell missiles and other weapons to the Philippines, but that Russia and China had told him they could provide them easily.
His comments were the latest in a near-daily barrage of hostility toward the United States that has raised questions about the long-standing alliance that is important to the U.S. strategy of rebalancing its forces toward Asia and countering an assertive China.
Angered by U.S. expressions of concern over his war on drugs, Duterte has called President Barack Obama a "son of a bitch," threatened to call off joint military exercises with Washington and started to contrast the former colonial power with its geopolitical rivals Russia and China.
U.S. officials have downplayed Duterte's remarks, focusing instead on the decades-long alliance which they have sought to bolster in recent years in response to China's moves to enforce its claims over the South China Sea. The White House said on Tuesday the United States had not received any formal communications from Duterte's government about changing the relationship.
The United States is the single largest provider of arms to the Philippines, according to figures maintained by the Stockholm International Peace Research Institute (SIPRI), which tracks military expenditures globally.
The two countries have become more intertwined militarily in the last two years, holding more exercises and training, and making more U.S. ship and aircraft visits under President Barack Obama's shift of U.S. military forces and diplomatic efforts toward Asia in the face of China's rise.
The Philippines is the largest recipient of U.S. funds in the Asia-Pacific region under the Foreign Military Financing program, which is provided by the United States to help countries purchase American-made weapons and equipment. It received $50 million under FMF in the 2015 fiscal year.
That dependence on U.S. weapons and systems means the Philippine military would have to re-tool its command-and-control structure if it wanted to switch to Chinese or Russian systems, said Richard Javad Heydarian, a professor at De La Salle University in Manila and a former advisor to the Philippines House of Representatives.
"There will be some problems with configuration," Heydarian said. "It takes years for the Philippines' army to re-orient itself with new technology."
The Philippines spent $3.9 billion on its military in 2015, according to SIPRI data. That spending has risen nearly every year since 2010, when it stood at $2.4 billion, the data show.
Deep ties
Though Russia in particular could offer high-quality weapons systems, the Philippines would have to take into account their interoperability with existing American stock, said Lyle Goldstein, an expert on Chinese maritime issues at the U.S. Naval War College.
"You can't just buy a radar from this country and a missile from that country," Goldstein said. "The weaponry has to work together."
He noted that many Philippine officers were educated in the United States, linking the countries' military cultures closely.
The military relationship between the United States and the Philippines goes well beyond arms sales, extending to training exercises and support for maintenance.
Russia and China do not have the same reputation of providing comprehensive training and support, said Amy Searight, until earlier this year the U.S. deputy assistant secretary of defense for South and Southeast Asia.
"The United States is well known for being quite good at that full spectrum of support to build capabilities," said Searight, now with the Center for Strategic and International Studies in Washington. "It's not just the weapons or the armaments or vehicles or equipment. It's using those to build real capabilities."
Most likely, Duterte's aim is to signal to China that he is willing to tinker with existing U.S.-Philippines military cooperation, even if on the margins, Heydarian said.
That might mean relocating the annual U.S.-Philippines "Balikatan" military exercises away from the South China Sea, or refusing to further expand American military access to Philippine bases, he said.
Duterte could also be trying to strengthen his position in order to get better prices on military equipment from the United States, experts said. Russian and Chinese weapons are typically cheaper than American systems.