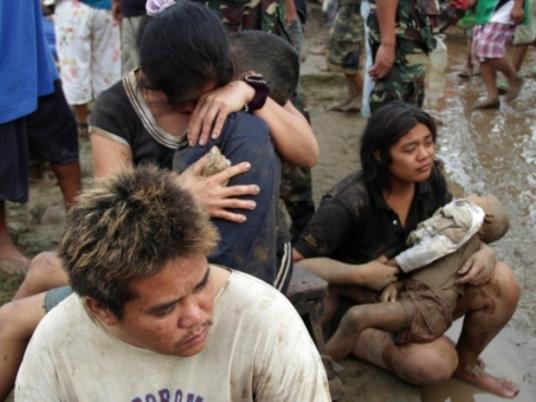 The Philippine government may still re-impose a ceasefire with Maoist-led guerrillas, a senior administration official said on Sunday, a day after it was withdrawn by President Rodrigo Duterte.
Duterte lifted the unilateral truce with the communist New People's Army on Saturday evening, six days after it was declared as a goodwill gesture ahead of formal peace negotiations in Oslo next month.
The move came after rebels did not respond to a deadline to reciprocate the government's truce.
"We may work out a negotiated truce with the Communists," Jesus Dureza, presidential peace adviser, told Reuters. "It was in our agenda when the formal peace talks resume in Oslo. The peace talks will go on as scheduled."
The peace talks, brokered by Norway, will resume on August 20, four years after bogging down due to rebels' demand for the release of 500 political prisoners. The government has now promised to free them for health and humanitarian reasons.
Dureza said he welcomed a statement from rebel leader Jose Maria Siso, who was interviewed on local television hours after Duterte withdrew the ceasefire, saying the communists had also intended to impose a truce but it was overtaken by events.
"This is what we have been waiting for," Dureza said in an official statement. "The leadership of the CPP/NPA/NDF announced through the media its belated but still strategic and awaited decision to also declare its own unilateral ceasefire."
Duterte also was angered by reports that Maoist-led rebels had killed a militiaman and wounded four others in an ambush on Wednesday when they were returning to an army base in Davao del Norte to comply with government's unilateral truce.
Renato Reyes, secretary-general of Bayan (Nation), a left-wing political group, criticized the government for imposing "unrealistic" ultimatums, saying the "peace talks are more complicated than some folks think".
"The road to peace is a difficult one, where deadlines and ultimatums cannot just be imposed and where discussions of the substantial agenda are the only sure means to achieve a lasting end to hostilities," he said.
Armed Forces spokesman Brigadier-General Restituto Padilla said army units have resumed offensive action against the rebels.
"The rebels have missed a golden opportunity to manifest their commitment to the attainment of much sought peace throughout the land," he added.