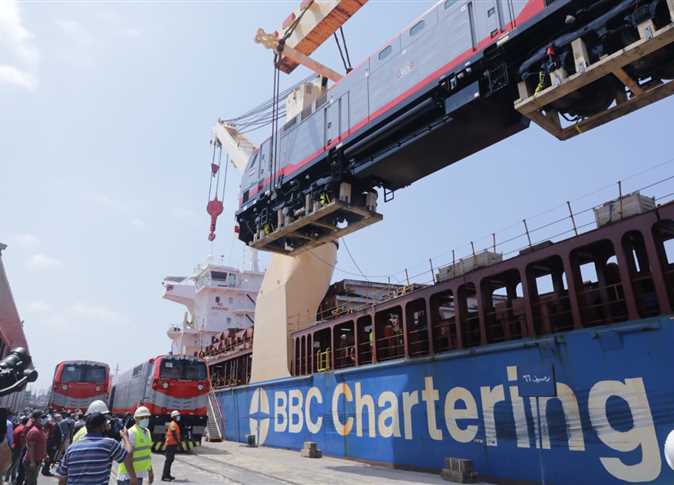 Transport Minister Kamel al-Wazir on Saturday witnessed the arrival of 50 new railway locomotives at Alexandria Port, coming from the US as part of 110 engines contracted with General Electric Transportation.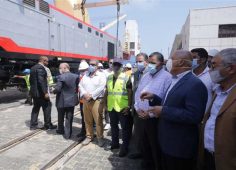 The Transport Ministry in 2017 signed contracts to purchase 100 new GE engines and maintain 81 others to improve the services provided by the Egyptian Railways Authority.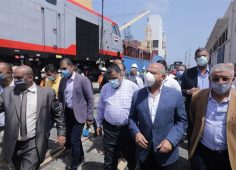 Officials from the Railway Authority, GE Transportation, and Alexandria port attended the reception of the new locomotives.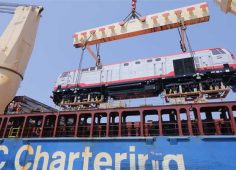 The new locomotives will be transported via the Alexandria-Cairo railway line to be stored in Cairo railway workshops until testing is completed.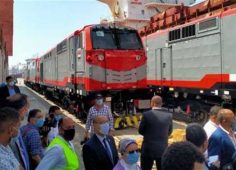 The Transport Minister said that with the arrival of the fifth batch, the total number of engines that have so far arrived from the deal is now 100.
These engines will form a tremendous support force for the railway traction force, he added, and will contribute to the regularity of operating schedules, improving services provided to passengers and meeting the demands of railway commuters, in order to keep pace with the growing need for a transport sector capable of bringing about development.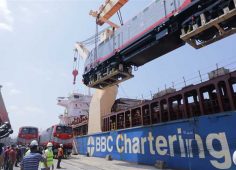 He added that these new engines are being installed with the new coaches that arrive in succession, as part of the new operating plan which depends on operating trains consisting of all new engines and coaches.
Wazir added that this plan began to bear fruit and allows citizens to see service improvement on the ground.
Several of these new locomotives will also be operated on freight trains, especially with the great interest that the Transport Ministry attaches to maximizing the transportation system to increase the financial revenues of the Railways Authority, save fuel and reduce congestion on roads, the minister explained.
Edited translation from Al-Masry Al-Youm