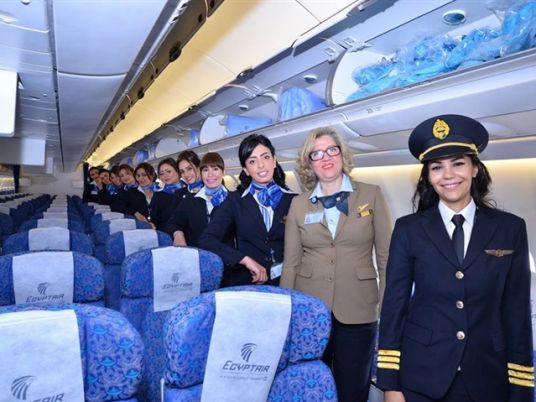 On Wednesday, EgyptAir organized flights piloted by all-female crews for the first time ever, with two flights departing from Cairo to Abu Dhabi and Kuwait.
The first plane that took off was an Airbus 330 bound for Abu Dhabi, and was led by Captain Hasnaa Taymour, who was honoured by President Abdel Fattah al-Sisi on Tuesday at the celebration of Mother's Day and Egypt's Women's Day; while the second flight was a Boeing 737 bound for Kuwait and led by Captain Heba Darwish.
"This day is a cherished anniversary in [our] history, a day that highlights how women have played a major role and have been active partners in every national sucess, both the old and new," Sisi said during the celebration.
Captain Hasnaa Taymour pushed her pharmaceutical studies aside to study at the Egyptian Aviation Academy. She was honored by former tourism minister Zohair Garana in 2009 as the first Egyptian woman who obtained the rank of captain in EgyptAir.
"I was in the second grade in the Faculty of Pharmacy when I accidentally read an ad about the enrollment criteria at the Egyptian Aviation Academy without the gender being specified. I found out that the criteria applied to me. I consulted my father and he encouraged me to go through the academy's tests, which I passed successfully," said Taymour.
Hasnaa Taymour was employed as a co-pilot at EgyptAir from 1995 before being promoted to pilot /Facebook
"I was admitted to the Egyptian Aviation Academy. I studied both pharmacy and aviation at the same time. But after graduation, I preferred to work in the field of aviation," she added.
Taymour, who has three children, said she is proud to belong to EgyptAir.
"When I fly a plane, I am always keen to help my company's reputation. I keep in mind the passengers' safety and apply what I was trained to do thoroughly and professionally," Taymour said.
Captain Heba Dawish studied aviation in the US and worked for EgyptAir where she gradually progressed until she led a Boeing 727-800. Darwish is one of three female aviators currently flying EgyptAir planes, in addition to seven female co-pilots. EgyptAir has only employed 15 female pilots throughout its history.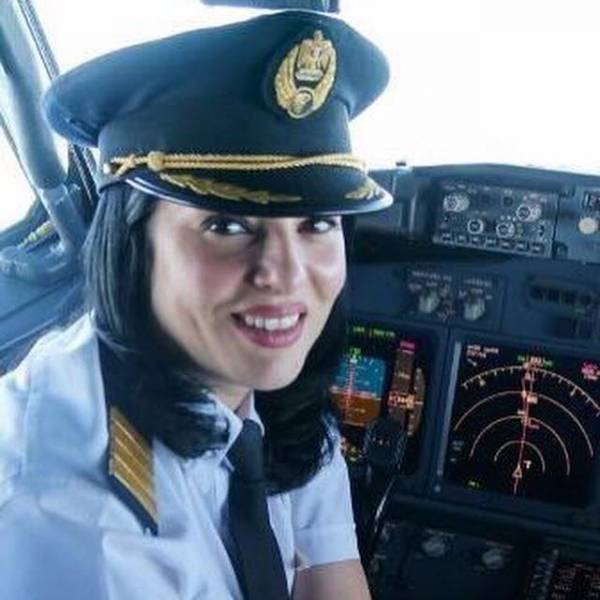 Egyptian aviator Heba Dawish in an aircraft's cockpit /Facebook