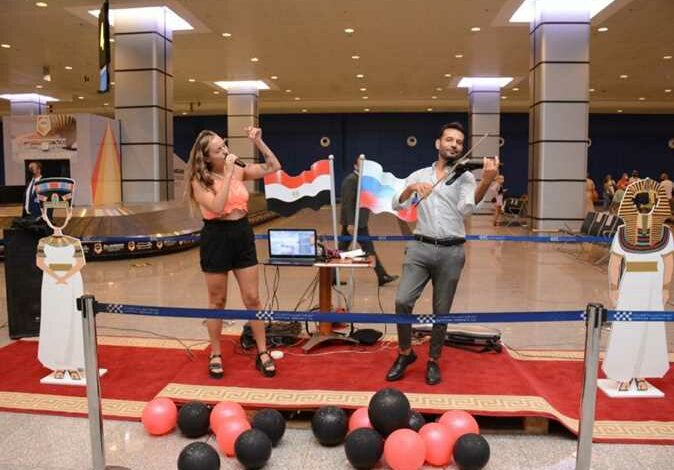 The Hurghada International Airport received Sunday morning EgyptAir's first flight from Moscow with 300 Russian tourists on board, marking the return of Russian tourism to the cities of Hurghada and Sharm el-Sheikh after a six-year halt.
Sharm el-Sheikh Airport will receive its first EgyptAir flight coming directly from Moscow on Tuesday.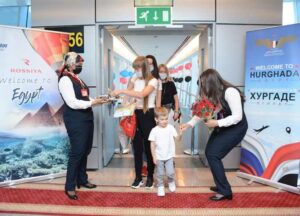 Flight MS724 of Airbus A330-300 was received with the customary tradition of spraying water as soon as it landed at the airport.
The passengers were gifted with flowers and souvenirs.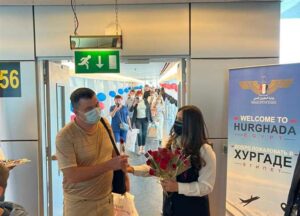 The Chairman of the Holding Company for EgyptAir Amr Abu al-Enein said that for the first time, EgyptAir operates regular direct flights between Moscow and both Hurghada and Sharm el-Sheikh airports, coinciding with the decision to resume operating tourist flights between Egypt and Russia.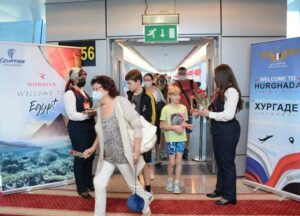 These flights run alongside the company's daily flights between Cairo and Moscow, he said, which contributes significantly to providing new services and travel options that attract more travelers and tourists from Russia to Egypt.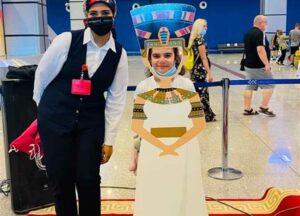 Abu al-Enein added that EgyptAir will operate four direct flights per week from Moscow to Hurghada, and EgyptAir will operate 3 direct flights per week from Moscow to Sharm el-Sheikh using the Airbus A330-300, which can accommodate 301 passengers, in order to accommodate the expected demand from Russian tourists on Egyptian tourist destinations.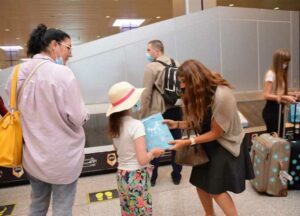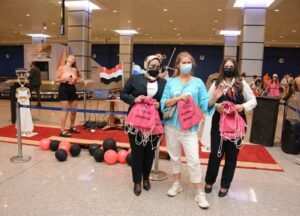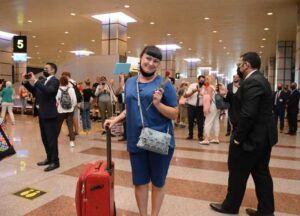 Edited translation from Al-Masry Al-Youm