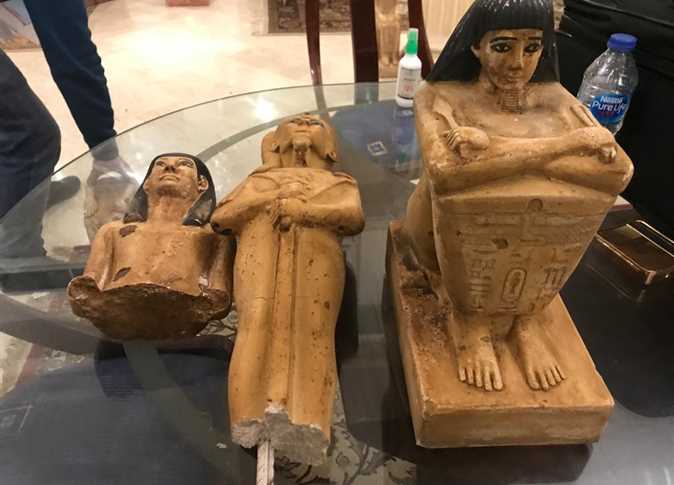 Egypt's Interior Ministry announced on Thursday that it has successfully arrested a gang specialized in swindling and defrauding the public through the sale of counterfeit artifacts.
The gang was allegedly busted while preparing to ship the artifacts outside of Egypt.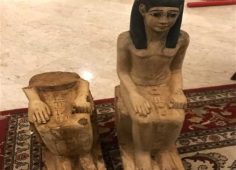 The country's Criminal Investigations Department, along with its Tourism and Antiquities Police and National Security Agency identified a gang of five members, two of whom have previous criminal history.
Preliminary investigations found that the gang members advertised the counterfeit artifacts on social media, claiming them to be originals.
The gang used a villa in the Sheikh Zayed area in 6th of October City, Giza, as a base for their criminal activity.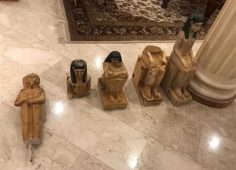 The investigations also uncovered that four customers went to the villa to see some of the offered pieces.
A security campaign targeted the villa, and as soon as the forces arrived, they were met with gunfire.
The forces were able to control the situation and arrest the aforementioned suspects.
The gang was accompanied by eight people as well as a security detail, four of whom also have a criminal history. The exchange of fire resulted in the injury of a suspect while he was trying to escape. He was arrested and transferred to the hospital for aid.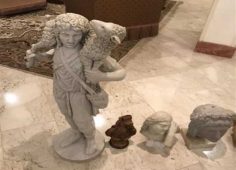 The search of the villa also resulted in the seizure of a large amount of forged foreign currency, huge sums of money, nine statues of different sizes, two air guns, one of which was fitted with a telescope, a large quantity of bullets, and five cars used by members of the gang.
When confronted, the suspects confessed to forming a gang.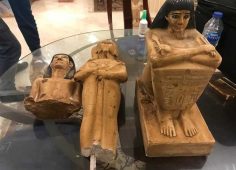 The Interior Ministry appealed to the public to be cautious and not fall victim to fraud, as well as to immediately report any suspicions to the relevant security authorities.
Edited translation from Al-Masry Al-Youm